Post by tlsitd on May 10, 2018 15:36:20 GMT -5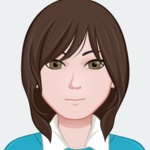 Of course what's born of flesh is flesh. This doesn't mean flesh and spirit can't coexist. Otherwise Christ would have been an anomaly and not the second Adam. He wouldn't have given His apostles the keys to the kingdom if they were not even citizens of that kingdom yet. They couldn't have been citizens unless they were spiritual persons. THIS is why the demon in Acts 19 asked those unsaved Jews who they were. Paul had a spiritual identity which they did not have, because they were not born into a spiritual kingdom.
As for Rachel weeping for her children, Matthew told us that prophecy was fulfilled when Herod slaughtered Jewish babies (Matthew 2:17-18).
PG4Him
If born again, you are resurrected into spirit form. It is done. Can not fall away. All so called born again are still flesh and can fall away, and many will fall away. Which is born of the spirit is SPIRIT and not flesh.
First born flesh, then born spirit. This is what Christ was speaking about.
We enter into this life as flesh creatures, and care only for the flesh, we are not spiritual creatures. There is a difference between living in the spirit and being spirit. We will be like the angels and can never fall away again when we are born again.
God's woman is spirit and she is his doctrine. She will give birth to all her children at the resurrection. This is born again.
Why are there no labor pains for individual Christians at their spiritual birth? Because we are adopted. We don't have a spiritual mother, only a spiritual Father who seeded our spiritual life in Himself and the triune God. We are grafted in. We must remain and abide in Christ at all times lest we spiritually perish, because we are not independent creatures. But we are spiritual creatures. Catholic paganism assigns "Mother Mary" to our spiritual birth to step around this. Protestants do not.


The woman goes through the labour pains before her children can be born, symbolising us going through the trauma of coming out of the womb. Persecutions... because of her doctrine. This woman called Zion, who is Holy Jerusalem, mother of us all, is not Mary. Mary was flesh. God's woman is spirit. We will be born out of her doctrine. Her doctrine is God's doctrine, and she's not a real woman, but God is using her as a metaphor, because his doctrine produces children for himself. All will be born again out of his teachings. That doctrine we received is the one that changed us and showed us the way to salvation. We are being nurtured through his teachings, his woman metaphorically speaking. She represents his faithful wife, pure, loyal, full of love, compassion, comfort, giving out rules, and discipline in raising his children. Some don't like to hear this but she is written about all over the scriptures, and none recognise her. This is not a pagan thing, this is God's way of expressing himself, comparing his doctrine to a woman. We have to come out of the flesh mindset and think spiritually.
Galatians 4:26 But Jerusalem which is above is free, which is
the mother of us all.
She's not physical, she's truth, and she is his doctrine, and she is the one who will give birth to all her children in one day.
Sister, I say this in love, but your understanding of doctrine in this matter is quite flawed, and not what the Scriptures teach, even if you think that they do. I'm sorry; I can't help you with this, though I wish I could. What I wrote in my previous responses to you about what it means to be born again, and not confusing spiritual regeneration (the second birth, by which we receive eternal life and become Christians, and spiritual creatures---though not entirely spiritual) with the spiritual perfection of the saints, is correct. I do not say this in arrogance; I'm simply speaking the truth in love. I would advise you to seek the Lord for greater clarity in this matter, so as to not be embracing "light" that isn't light, and unwittingly misinterpreting the Scriptures so as to think you are seeing deeper truth about something when it is actually confusion and error---and to avoid unintentionally confusing others with the same.