Post by frienduff on Feb 10, 2019 19:50:51 GMT -5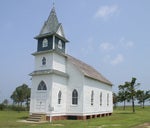 Maybe people aren't getting help because they don't ask for it? We had a guy come into our church who couldn't pay his utility bill, and someone in the church paid it for him. That is because he asked. Nobody took credit for it, but it was taken care of. If nobody noticed you, why didn't you get their attention? Why didn't you walk into their church? I wouldn't have turned a homeless man away had they come into my church. Some of these criticisms seem unfair to me. Now I realize there are churches where you would have been turned away or seen as undesirable. I have no doubt of that, but I feel confident that wouldn't have been true everywhere.
i have walked into churches. it was well known i was living in the woods in a tent, if i had one. or squatting in a condemned house. even cops knew, and i was homeless for a couple years as a minor. even when i told the cops they would look at each other, put me in the car and act like they heard nothing. word gets around in a small town. but all i ever got was thats horrible. i never panhandled, not even once. a good bit of people you see panhandling make more than you do Butero. they can afford to sleep in motels. and they dont care, its free money. i did try to get peoples attention... perhaps it was God bringing me to that low point in life where i would call out to Him. I will say that is a possibility.

all the churches in a community need to collaborate and build one storehouse/soupkitchen for the poor. and a thrift shop for clothes. donations feed it all. and not just money. toilet paper, everything. get involved in local radio stations for advertisement. even take old furniture for donations. there needs to be a building for homeless people to stay at if rules are followed. they help out and there can even be paid positions. volunteers. and even people doing community service ordered by court. sell donations cheap but also give out vouchers for food and clothes. each church should have one person on a board. lunch and dinner should be served daily. people who are more trustworthy that need lodging long term can be used to oversee certain tasks such as meals prepared served etc. if possible there needs to be counseling for people who need it. there needs to be prayer before meals. there needs to be bible studies and someone who can serve as a chaplin or preacher.

this kind of place is where you will find those who are downtrodden, problems, broken, etc. the churches job... ekklesia... not a building is not just to go to a building and hope folks show up so they can preach to them. people want to say its not about being fed going to church... what can you do for your church?

does God change? of course not, and yes that was a loaded question. we know God is the same yesterday today and forever. you know how i always speak on Deuteronomy round about chapter 30 concerning free will? well when i labored in the storehouse God showed me things concerning that passage... including...
Deu 28:8 The LORD shall command the blessing upon thee in thy storehouses, and in all that thou settest thine hand unto; and he shall bless thee in the land which the LORD thy God giveth thee.
Deu 28:9 The LORD shall establish thee an holy people unto himself, as he hath sworn unto thee, if thou shalt keep the commandments of the LORD thy God, and walk in his ways.
Deu 28:10 And all people of the earth shall see that thou art called by the name of the LORD; and they shall be afraid of thee.
Deu 28:11 And the LORD shall make thee plenteous in goods, in the fruit of thy body, and in the fruit of thy cattle, and in the fruit of thy ground, in the land which the LORD sware unto thy fathers to give thee.
Deu 28:12 The LORD shall open unto thee his good treasure, the heaven to give the rain unto thy land in his season, and to bless all the work of thine hand: and thou shalt lend unto many nations, and thou shalt not borrow.

look that word up concerning treasure in verse 12...H214
אוֹצָר
'ôtsâr
o-tsaw'
From H686; a depository: - armory, cellar, garner, store(-house), treasure (-house) (-y).
Total KJV occurrences: 79

Luk 6:38 Give, and it shall be given unto you; good measure, pressed down, and shaken together, and running over, shall men give into your bosom. For with the same measure that ye mete withal it shall be measured to you again.
Pro 19:17 He that hath pity upon the poor lendeth unto the LORD; and that which he hath given will he pay him again.
Ecc 11:1 Cast thy bread upon the waters: for thou shalt find it after many days.
Ecc 11:2 Give a portion to seven, and also to eight; for thou knowest not what evil shall be upon the earth.
Ecc 11:3 If the clouds be full of rain, they empty themselves upon the earth: and if the tree fall toward the south, or toward the north, in the place where the tree falleth, there it shall be.
Ecc 11:4 He that observeth the wind shall not sow; and he that regardeth the clouds shall not reap.
Ecc 11:5 As thou knowest not what is the way of the spirit, nor how the bones do grow in the womb of her that is with child: even so thou knowest not the works of God who maketh all.
Ecc 11:6 In the morning sow thy seed, and in the evening withhold not thine hand: for thou knowest not whether shall prosper, either this or that, or whether they both shall be alike good.
every single day when you walk out your front door... you are entering the mission field. and in the verse from Deuteronomy God is saying if we obey He will command we be blessed in the storehouse... and even later that God will open His storehouse... in Job it talks about storehouses of snow and hail... but in Deuteronomy God promises the rain. the former rain was for seeds to sprout... the latter rain was to "poof" up the grains they grew. this passage implies there is a storehouse of man. that it exists. to obey a storehouse must exist, but they are few. but as i said previously, many say... we just are not set up for that. i have spoken of God speaking thru my mouth scripture, the gospel and then prayer and hundreds got saved. this was all one person at a time. a good bit of this was at the storehouse i worked in... and yet, the head guy there told me the same thing but about preaching the word or having a chapel... we are not set up for that. I am so tired of hearing those words... i can only imagine how God feels... because those words were to Him as well. whether they realize it or not.

there is much the church could be doing today and is not. but who am i? i am just a no body who used to eat out of dumpsters. no one wants to listen to me. everyone else has their degrees and went to seminary. i dont come with a letter. i just speak whats on my heart because of God. and i hear... we arent set up for that.... but God sent me... God used me there. but maybe preachers cant be had there because there is no tithe for them? I prayed God, i want my reward on the other side of eternity... not one dime, and He sent me there. the church is failing in lots of aspects today. and its because people want to go their own way.

I am not trying to speak on whats fair, but whats the right thing to do as the church. the laborers are few.

Rejoice , CLETUS , REJIOCE that we were not raised in theologies of mens seminaries . REJOICE that we are not seen as wise by many . Rejoice and leap for joy
when most think we are dumb and unlearned. For the wisdom of GOD is foolishness to those who are mighty and wise in their own sight .
They have built up their own pedastools and love the praise and recognition of men , to be seen and love titles like DR , DR , RABBI ,
REJOICE that we are not accepted by men . REJOICE that we are cast out . REJIOCE that we seem as fools to the wise . For they are wise IN THEIR OWN SIGHT .
And praise the LORD , for though we may seem as ignorant , for though we know we know not all, IN CHRIST we KNOW THE ONE WHO DOES KNOW ALL.
AND HIS Wisdom given us in CHRIST is a honey to the soul , as a flavor that no taste can compare too.
REJOICE CLETUS . OH I SAY REJOICE .