Post by frienduff on Feb 11, 2019 13:13:39 GMT -5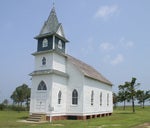 If the govt ever suggests this , RUN . Work programs for the poor so they can get on their feet . OH , it might sound good , but beware what it really is .
This is how the poor get enslaved and a nation does too .
But no matter what is coming or building , let us focus on Christ and let no man be deceived .
Oh hillery a few years back suggested FUN CAMPS , where we can all come together and talk politics and etc.
RIGHT . Try inmprisonment camps . But now fun seems harmless . Just as perhaps ghettos provided for the jews may have seemed a good thing and harmless .
DIDNT end harmless . None of this will either . I highly suspect before this is over , the blood of many saints who conformed not to the beast, its image or took its mark
will flow in the streets . BUT then the BIBLE says this so we KNOW it will occur .
What we are seeing is the finishing touches on such a system that truly is about ready to kick off . When once the delusion has filled the minds full, THEN
know and understand what our LORD said we will see it for ourselves , experience it full force . THEN shall many betray many , being offended ,
and you will be hated of all nations for my name sake .
Its easy to see how this will be . Due to the last touches of this delusion have even all religions uniting as one . Whoever wont unite , WELL they will be betrayed .
We aint in the early stages , them days are long gone , we in the last stages , the final touch that leads all to the lie of a universal all inclusive god who shall play as though he is god .
The darkness has long been preparing the minds and hearts for the final hour .