Post by justinadams on Feb 14, 2019 7:17:36 GMT -5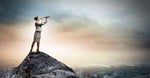 There are things written in scripture that apply to the church as a whole, but not to every individual in the church. Each one needs to wait upon the Lord for his/her own part and be led by Him......and not be pressured and guilt-tripped by religious folks into doing what God is not individually leading us to do. We can do nothing without Him....if He is not in something either because He hasn't led us there, or we haven't been prepared for it yet, then we just won't have the proper unction to do the task. I think women especially often feel pressured nowadays to be involved in ways that woman are not generally called by God to be. And the need to remain under the protective covering and authority of our husbands also gets forgotten. We have not been designed generally to be "out there" and exposed to the fray, but mostly for behind the scenes kinds of works. (There are exceptions, as Deborah is an example, but I'm talking generally. And even Deborah got pressured to go to a battle that she didn't really need to be at.) Other factors may involve the need for healing or removal of other hindrances, and we need to seek the Lord whenever He brings to our awareness things that are in the way of our moving freely as the Spirit leads. We are winning this war, one battle at a time, little by little, going from victory to victory. Praise the Lord, He knows the way that we take.
I think you are right on here.
At the risk of being labeled a male chauvinist, I will suggest that women in general have been pressured into many roles they are ill equipped to handle. They are the nurturers of our human race, yet I think they are led into many roles they are unsuited for. Take the psyche 'sciences'. It is only recently that males have been outnumbered by females in this fake science.
The natural nurturing ability has been well engulfed in this so-called science so that now most shrinks are female.
This with other 'adaptations' has become part of the failings of our society as a whole.
Yes, Deborah is a good example of the Lord using a woman where there were no men of courage to do a job that needed doing. The exception rather than the rule though.
The Lord God has the role of women well defined in scripture, yet the 'modern' assemblies seem oblivious to this.
Nuff said.