Post by frienduff on Feb 17, 2019 13:57:37 GMT -5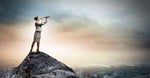 I never said he cursed anyone . BUT HE SURE DID say WOE UNTO YOU . he upbraided those cities big time , where he had been, and went back and they had not repented .
I tell you it will be worse for YOU on the day of judgment . WORSE .
But I never said JESUS cursed them , HE REBUKED MASSIVELY YES . Now put those hands up sister and praise the LORD .
Tell Justin I found a video , you show him that Vidoe. I sent it to you all just moments ago . Justin , if you read this , YOU gonna understand why on earth
this ol hound has been baying out like its treed four coons . THIS is why I have been warning out against these non correctors and any going under this big love hug family mindst .
ITS A SPELL straight from satan . LET no man , woman , child , donkey , fish , tree, cantaloupe , pear , zebra , NOTHING go under it , for all who do will be damned .

? I'm still confused.......I don't know if maybe you were reading too fast and missed the train of thought on this thread frienduff...? An important question came up, whether as believers we should pray against our flesh and blood enemies.....as we seem to see David doing in the Psalms. It's a question that should not be left in doubt....it needs to be made clear that Jesus told us to pray FOR our enemies, not against them, and that we are to do good to our enemies rather than seeking retribution. We are not to judge them lest we be judged, and that we are to forgive lest our heavenly Father not forgive us. We are not wrestling with flesh and blood but with powers and principalities and spiritual wickedness in high (spiritual) places. Where David was praying against enemies in the Psalms, I believe we are to understand that in the light of the NEW covenant and take it as spiritual warfare and praying against enemies in the spiritual realm....not as praying against flesh and blood people. Surely these things are important to remember in light of the question that came up.....?
No one on this thread has said or implied that this rules out rebuke......rebuking or prophesying under the unction of the Holy Spirit is not the same thing as asking God in prayer to punish or condemn our flesh and blood enemies.
Sister you are loved. We should pray for our enemies , let the confusion be made clear with the cheese of this truth . I have always said , Forgive all who persecute , pray for your enemies
do good to those who hate you . Leap for joy dear sister . AND REBUKE with all authority those in disobedience and error .