Post by tlsitd on Apr 13, 2018 8:38:04 GMT -5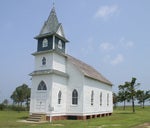 I have applied all these things to myself and Apollos for your benefit, brothers, that you may learn by us not to go beyond what is written, that none of you may be puffed up in favor of one against another.
(1 Corinthians 4:6)
Throughout the epistle of 1st Corinthians Paul was addressing certain arrogant people who were teaching with authority what they didn't properly understand and ought not to have been teaching:"Food is meant for the stomach and the stomach for food"; "All things are lawful for me"; "It is good for a man not to touch a woman"; "All of us possess knowledge".
If all the brothers were speaking the same thing (just teaching what is in the Scriptures, and not adding anything to it) there would be no reason for anyone to follow a certain brother or for one brother to be exalted above another because of what he taught. When people add things to the Scriptures, or deliberately twist or tamper with them, it's for themselves, to get themselves a following and glory.
As Jesus also said:
"The one who speaks on his own authority seeks his own glory, but the one who seeks the glory of him who sent him is true, and in him there is no falsehood."
(If this was true of Jesus, who the Father sent, it should be true of those who follow Jesus and who He sends---not seeking their own glory but God's, and speaking on the authority of God's Word, and not their own.)
This is a case where the KJV Bible does not agree with your Bible or the NKJV Bible. Here is how it puts it in 1 Corinthians 4:6 and I will add verse 7 as well.
And these things, brethren, I have in a figure transferred to myself and to Apollos for our sakes; that ye might learn in us not to think of men above that which is written, that no one of you be puffed up for one against another. For who maketh thee to differ from another? and what hast thou that thou didst not receive? now if thou didst receive it, why dost thou glory, as if thou hadst not received it?
When I read it from your translation and even the NKJV Bible, I get a completely different meaning, than from the Authorized KJV Bible. What I get from the KJV Bible is simply that we shouldn't put men on a pedestal, and make them greater than what is written. It is not saying we shouldn't add to the Word to make ourselves appear smarter than others, but it is saying we shouldn't look at men as greater than one another, which goes against scriptural teachings. The Bible teaches we are all co-laborers together, one is not superior to another, and we shouldn't go around lifting up individuals above their brethren. One plants, another waters, but God gives the increase.
There is no question that some people will exalt themselves above others. That is clearly wrong. The whole body must learn to work together, and we all need each other to simply fulfil the role God gave us. I believe that while we do not agree on Bible translations, we can agree on the need to be humble. Pride is a sin.
Yes, you're right brother, the wording is different between the translations, and the old English is a bit "murky". The understanding I get from the KJV is similar to the understanding I get from the ESV: Not thinking of men above that which is written (KJV) means to me not putting the word of men above the word of God, or the authority of the word of man above the authority of the word of God, which would be what 'that which is written' refers to. (This is something that the Pharisees were guilty of and which Jesus rebuked them for. They were also lovers of themselves and personal glory, such as being called 'Rabbi'.) If the brothers were only teaching what was Scriptural and correct, there couldn't be divisions among them and people wouldn't esteem one teacher above another because there would be no reason to, as they would all be in agreement with each other and teaching the same thing. In order for a man to be thought of more highly than others who were teaching the same thing, he would have to teach something different or, 'go beyond what is written' (ESV).
Paul is also addressing the boasting of some of the brothers who thought they were something, not thinking of themselves soberly as vessels through which the Lord was working---their every gift being from Him and enabled by Him.
What has thou that thou didst not receive? now if thou didst receive it, why dost thou glory, as if thou hadst not received it?
Basically saying that these men were boasting about themselves as though what they had received from God came from themselves and not from Him, and that they themselves were something special because of what they had. (See 1 Corinthians 1:26-31 also.)
Paul also addressed this issue in his epistle to Timothy when he wrote to him about the qualifications for an overseer (or pastor or bishop):
Not a novice, lest being lifted up with pride he fall into the condemnation of the devil.
(1 Timothy 3:6)
And Jesus also warned His disciples about this same thing that Paul was addressing with the Corinthians brothers who were boasting about what they had received---knowing well what is in man and how he is inclined to think:

And the seventy returned again with joy, saying, Lord, even the devils are subject unto us through thy name. And he said unto them, I beheld Satan as lightning fall from heaven.
(And we know why he did.)
Behold, I give unto you power to tread on serpents and scorpions, and over all the power of the enemy: and nothing shall by any means hurt you. Notwithstanding in this rejoice not, that the spirits are subject to you; but rather rejoice, because your names are written in heaven.
(Luke 10:17-20)