Post by John on May 2, 2018 18:17:04 GMT -5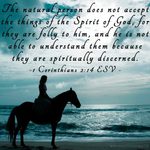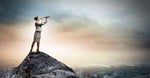 Amen. I came from a Roman Catholic family and the Holy Spirit lead me out and I was born again at age 33.
IT WAS A BIG DEAL!! Jesus totally changed my life and how I saw life, not thru secular worldview but
through Gods biblical view!
I have a passion for rccs as my siblings are still lost in it.
I just left a forum as a rc complained that I was bashing the rcc. I quoted Adrian Rogers, when people see my compassion as an
OBSESSION on their end, they are being convicted by the Holy Spirit and take their anger out on me. I had posted TRUTH only and yet the rc people
complained as I had more than 10 posts on the subject. So I moved on shaking the dust from my feet.
I am not any better than anyone. I'm just very blessed to have been born again by asking questions others in my family
never would. I searched for HIS answers and He blessed me in my journey.
R C Sproul is a wonderful teacher/preacher on youtube. I'm am saddened by his recent death but praise God that RC is my brother in Christ and we will
meet later!
I am viewing his Systematic Theology, which has A LOT OF MEAT in it!
Blessings to all!
I have no memory of ever being RCC, but I was baptized as a baby in an RCC church. My Father was raised Catholic and my Mother was raised Baptist. The first couple of years of their marriage, they went to a Catholic Church. My Mother couldn't deal with many things about the RCC, so my parents wound up United Methodist. That is the church I was raised in. After I got saved, I bought a KJV Bible and read it while I sought out a church I thought was more in line with scripture. I didn't like the fact the United Methodist Church was part of the World Counsel of Churches. I wound up joining a Pentecostal Holiness Church. I am not part of that church anymore, but I am still full gospel.
As for Adrian Rogers, out of all of the Baptist ministers that had a nationwide ministry, he was my favorite. I always had a lot of respect for him as a true man of God. It was a sad day when he passed away, but I know he is in a better place.