Post by tlsitd on May 11, 2018 20:04:41 GMT -5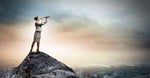 << Blessed is the man who has no reason to pass judgment on himself for what he approves. But whoever has doubts is condemned if he eats, because the eating is not from faith. For whatever does not proceed from faith is sin. (Romans 14:22,23) >>
I am not sure how the above scripture applies to this generally. (I think I explained it clearly in the post preceding the last one: Whatever does not proceed from faith is sin, whether it's how and what we eat or something else.) However I am not doubting about this:
Gal 3:27-28
For as many of you as have been baptized into Christ have put on Christ.
There is neither Jew nor Greek, there is neither bond nor free, there is neither male nor female: for ye are all one in Christ Jesus.
This has to do with our heirship in Christ, the Offspring to whom God's promises to Abraham pertain, not with authority, or with there not being different roles and rules for Christian men and Christian women. (See also 1 Peter 3:7.)
<< As in all the churches of the saints, the women should keep silent in the churches. For they are not permitted to speak, but should be in submission, as the Law also says. If there is anything they desire to learn, let them ask their husbands at home. For it is shameful for a woman to speak in church. >>
Taking it in the right context....which I know we are not agreeing on at the moment.
(I maintain my position on the matter. You're free to disagree with it. You're not going to give an account to
me
for what you do. You need to know for yourself and be sure of what
Jesus
wants you to do, as I mentioned in my previous replies.)
<< I agree. We need to understand what the Bible is saying and meaning and follow it. A prophet, like Deborah for instance, is merely a messenger, giving a direct word from God to a person. It is not her words or instructions. It would be like a woman opening the Bible and reading scripture word for word as it says, and not giving any personal opinions. She is not really instructing a man as much as telling him what God said. >>
I do not know all of what Deborah's judgeship entailed (the Scriptures don't go into detail, except to say that the people came to her for judgement---God's judgment presumably---and that she was a prophetess), but I do know that her judgeship wasn't a precedent for female leadership, or intended to be used as support for such. Deborah's judgeship as a prophetess in the Old Testament doesn't have anything to do with God's commands for how women are to behave in the churches and what they are permitted and not permitted to do according to the doctrine of the New Testament.
Are you agreeing that women can prophesy in the church then sister (No.)....because actually this is the point I was making about a woman unctioned by the Spirit and giving a prophecy or word, that it is not taking authority over anyone. And Deborah was not just a prophetess, she was a judge, that is why I mentioned her as an exception, to show how the Lord sometimes breaks "rules" according to His own discretion and sovereign rule (the Headship of Christ under the new covenant via the Holy Spirit...He blows where He willeth, as long as its not a sin question, of course He would not lead anyone to sin).
That Scripture from John chapter 3 comparing the Holy Spirit to the wind definitely does
not
mean that God does whatever He pleases through those who are born of Him
contrary to His own commands
, which
would
be God leading someone to sin. The wind is invisible, as the Spirit is invisible, and you hear the wind, like you hear God from those who are born of Him, even though you do not see Him; and an unsaved person does not know where those who are born of God come from (heaven, figuratively speaking) or where they are going (heaven), because the truths of the Spirit are strange to him and he doesn't recognize them as coming from God, who he does not know, just like you don't know where the wind comes from or where it is going. (
The reason why the world does not know us is that it did not know Him.
1 John 3:1) God directs and manifests Himself in and through those who are born of Him; and they certainly do (or
should
do, if they are following Him) whatever He wills; but it would not be His will for a Christian to violate one of His commands. He doesn't do that, and Jesus wasn't suggesting this by what He said about the wind blowing where it wills.
(And Christ is the head of Christian men, not of Christian women (1 Corinthians 11:3; Ephesians 5:22-24)).
Jdg 4:4 And Deborah, a prophetess, the wife of Lapidoth, she judged Israel at that time.
To me it is not taking chances at all, if we are led by the Spirit and where the leadership exercises true discernment. If the Holy Spirit is not present and unctioning anyone, then agree that the women not bring words out of their flesh but remain silent. And what are we going to do when He unctions children....are they allowed to speak?
I understand what you're saying, but God, being consistent with His word in how He works, and not contradicting it, would not lead or 'unction' a woman to prophesy or speak in church, contrary to His commands about women keeping silent in the churches, anymore than He would prompt a woman to disobey her husband, or a child to disobey his parents, in order to do His will. (Luke 2:49-51.) The instructions for prophesying
in church
are for men, not women. A woman might THINK she is being prompted by the Holy Spirit to speak in the church service (and Christians can believe that the Holy Spirit is prompting them to do all sorts of things that He actually isn't), but she would simply be deceived in the matter; as would a woman who believes that Jesus has called her to be a pastor or an evangelist (which is a male gift and calling, not a female one, and involves not only preaching the gospel but also instructing the converts in the teachings of the faith, which God does not call or permit women to do.)
I am still not sure where you got the concept of church "services" from though. Here is what I believe Jesus calls church: "Wherever two or three are gathered in my name, there am I in the midst." (Jesus being in the midst of a group of believers who are gathered together does not make that gathering "church". A church meeting (not THE church, as in the body of Christ) is a specific kind of meeting, for worship and instruction carried out by the brothers under the authority of elders or a pastor, and the brothers taking part in the Lord's supper. And for such meetings and worship services there are specific instructions. Not for
all
gatherings of believers but for this specific kind. Informal simplicity. Seek the Lord together, pray, worship, sing, preach and teach the word, prophesy, testify, break bread, minister...largely as the Lord leads by His Spirit (which I know is an ideal situation and not always manifest, or in varying degrees).
Anyway, that's about all I have to say this round. Bless you.
May Jesus bless you also, and give you whatever understanding you may need of Him to do His perfect will.