Post by John on May 29, 2019 15:56:55 GMT -5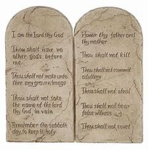 It has been so many years (a couple decades now) since I was in an assembly/fellowship/ EKKLESIA/
that believed in Jesus' Life and Word and healing and lived and practiced accordingly.
I have heard, through posters on other forums, of this still being lived/ found/ where they are in fellowship,
but not in a way that I or anyone I personally knew could visit and verify even good fellowship, let alone healing.
I believe "they" are still out there, maybe not far away , just in a way 'secret' (not advertising) , because or related to
a couple fellowships I heard of around ten years ago in the eastern oklahoma area
were forced closed, on purpose, by large denominational businesses (outwardly called churches),
when those fellowships , being small (perhaps around 50 members) ,
would not bus their members to the larger church meetings ....
State and city political authorities (governor down to mayor and police/patrol officers) were used to force the fellowships to cease and desist (disperse).
The last several 'fellowships' (churches) I asked "do you allow healing?" would not allow healing, so I did not go. In a few previous churches, I had not asked,
and when healing came up, I was banned from the church. ALL the pastors, deacons and elders I met opposed healing, and several of them were licensed ama doctors.
I could not easily find out how many of them owned 100 rental houses, willingly driving costs up for everyone especially the poor, and how many of them had large portfolios (quote unquote investments for income and for retirement ) in pharmakeia .
One or more said "we CANNOT tell people the truth - it would RUIN the economy!" (yes, it would, and yes, at least they admitted this)
</abbr>
I don't see how the state of Oklahoma can get away with that. We have a Constitutional right to freedom of religion. Still, I don't doubt that it happened. This just shows that we are already to the place where an underground church, similar to what they have in communist nations, is already necessary in parts of the United States. I heard that California had already passed some law prohibiting the start up of any new churches, which I also believe is an illegal law. I think in that case, they were upset over loss of tax revenue on churches because of their non-profit status. I don't know if someone could start up a new church if they paid taxes on it in California.