Post by joseph on Dec 2, 2020 18:05:51 GMT -5
RE Remnant
Certainly the Remnant was, (always) , is, and will be, those who very seriously obey.

(I don't know what the op is here - was searching for "Remnant" thru the forum)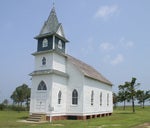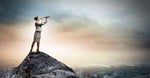 Isa 49:2
And he hath made my mouth like a sharp sword; in the shadow of his hand hath he hid me, and made me a polished shaft; in his quiver hath he hid me;
Rev 1:16
And he had in his right hand seven stars: and out of his mouth went a sharp twoedged sword: and his countenance was as the sun shineth in his strength.
Rev 19:15
And out of his mouth goeth a sharp sword, that with it he should smite the nations: and he shall rule them with a rod of iron: and he treadeth the winepress of the fierceness and wrath of Almighty God.
Rev 19:21
And the remnant were slain with the sword of him that sat upon the horse, which sword proceeded out of his mouth: and all the fowls were filled with their flesh.
I completely disagree on this. Jesus will absolutely demand obedience during that time. Even today we see examples like Ananias and Sapphira as well as Herod. The threat remains that disobedience has consequences.
Yes, very much consequences - very very much - when people are disobedient, as God Plans, Purposes, Designs, and Accomplishes.

If ever there is an "exception", it is God's Choice in His Sovereignty, as sometimes or frequently seen throughout Scripture - in examples where people without His Authority and without His Wisdom makes supercilious claims that someone lied, or stole, or committed adultery, and so on... as if to accuse God's Elect when God makes no mention of what they are claiming.

(supercilious might not be the word I was looking for/ I'm not sure exactly or generally the meaning fits.... will look into it later... God Willing) ....