Post by frienduff on Nov 19, 2019 8:31:53 GMT -5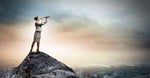 Amen brother, you correct.
Blessed to see others are finally seeing the Truth. To those with "ears to hear" and a heart to receive, God is lifting the veil.

Yet many walk in deception still. I'm still being shunned and banned from forums for preaching Repentance, and that the promises of Rev 2 & 3 will come only to those who "overcome."
Peace and Blessings to all who truly walk with Jesus.
The need for repentance is all over the bible, in both new and old testaments, so we would wonder how could anyone possibly argue with it. But it seems there is sometimes, or maybe often, a disconnect between the mind and heart of a person. It think it is possible that the heart may have repented but the carnal mind doesn't understand and tries to splice and dice the truth too finely to the point of getting lost in the weeds. I think not everyone who has a wrong understanding means that they are walking in sin, or that they are not saved. It is a bigger problem though when people come and actually teach or preach wrong understanding, as opposed to those who are just expressing their wrong understanding.
I've even heard some say that you are not a Christian if you understand the concept of trinity wrong....yikes. Who is sufficient for these things.....we're all seeing through a glass darkly....and I'm mindful of where it says if we think we know we do not yet know as we ought.
In newer ones especially . for example it don't make one of the devil if they don't understand the whole of tribulation and the exact timing of Gods appearance , ex pre mid post .
Or if one is convicted about certain meats not to eat , does not make them of the devil anymore than one who believes he may eat all things freely .
Specially early on , many that were raised in a church have much that needs burning out and may at first hang to some traditional taught concepts .
Its sin itself that our conscious would become very aware of . SO if a man comes teaching contrary to doctrine concerning sin , THEN we got problems and we got major ones on that .
But I did not understand the Godhead , till I think around five or six months after being led to Christ . And I was not of the devil any longer , even since day one that HE pulled me out .
There are just concepts that need to be burned out and re learned .
But then there are very and highly dangerous lies that must be fled very fast . One thing I can say , while I did not have the knowledge at first , THE SPIRIT KEPT ME
from ever loving sin . I may not have known something , but I knew when something WAS NOT RIGHT .
The knowledge kept coming , and by grace it does . Let us only increase our bible reading and feasting . Hands up sister of the northern frontier . You are loved .