Post by frienduff on Dec 9, 2019 9:12:27 GMT -5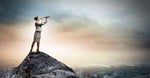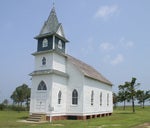 Once again, it's not about politics to me, I'm not even American.
It's about deception
.....so please let's guard our HEARTS and don't make an idol out of this or any man. Be aware and let's consider the information and be sober and alert.
I'm surprised that it doesn't seem to bother some very much that all the "Christians" he is surrounded by in Washington are all false, and include Catholics among them. Talk about a picture of a harlot riding a beast. Mixing church and state. Babylonian Judaism is also a harlot, and also riding the beast here. Everyone united in their choice of political candidate, hmmm. So it all bears watching. Whether as frienduff brought, that this along with other things, might only be appearing to fit the bill because there are many antichrists, or whether this is actually that.....only God knows for sure and time will tell. Our part is to be awake and watching....which means not deceived.
In the fear of the Lord, let's remember that the son of perdition is not revealed to those are deceived, since they are taken in by it and under a strong delusion. Which is why we need to guard our HEARTS...make sure our hearts are right before the Lord and not in idolatry.
I have found the simpliest truth in something so pure .
I am neither democrat or republican . I can sit back and view , trusting neither side nor having any hope in any govt . Just having hope and trust in the LORD .
What this grace has done , is kept me center . And by center I speak not of politics , But of JESUS CHRIST .
I see the great evils on both sides . What I say next is not against anyone here , its just simple truth .
Folks on the dem side , actually believed Obama was a christain . They can see the evils in George bush , but cannot see it in their own man .
Many on the right claim trump is christain , yet could see clearly Obama was not . Yet trump is not either .
I have seen folks on both sides that see the evils of the other side and yet when or if their man does the same things , THEY always make some kind of excuse or play it down .
Many nar and charismatic leaders praised the christain president of the day , George bush . OH he was GODS SHINING ARMOUR they claimed
HE was Christian and GODS anointed some said . Yet OOOPS , when George bush was asked in an interview
DO muslims and christains go to heaven and do they worship the same GOD . HIMS SAID YES .
Guess their marvle was not SO CHRISTAIN EH .
NOR IS TRUMP . Norman Vincent peale was his mentor , and that man is dangerous .
Trump is surrouned by well known false ones as was Obama . ITs just many in either camp cant or overlook the fact and still believe Obama was Christian or trump is .
It was crystal clear OBAMA was not , nor hillery , But it was crystal and is crystal clear that trump is not either .
In fact I found a video that would have made Obama , hillery , George bush praise trump . WELL the idea anyway .
Their was a speech being made , and trump was actually sitting in the crowd .
The man was speaking on how we all worship the same GOD , and trump , if he had nodded up and down his head any harder he would have had whip lash . THAT MAN is not Christian .
He is just as infected with inclusive ideals as are others . WHY Don't we pray for trump to really come to JESUS . I mean if we saw the danger he was in , we sure would be praying .
But if we think OH maybe he is just a baby , WHICH HE IS NOT , then our sense of urgency for praying for his salvation , really is not there .