Post by frienduff on Dec 12, 2019 9:32:42 GMT -5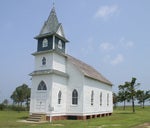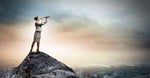 Dan 8:25
And through his policy also he shall cause craft to prosper in his hand; and he shall magnify himself in his heart, and by peace shall destroy many: he shall also stand up against the Prince of princes; but he shall be broken without hand.
Any person running anything or Governing anywhere, whether good or bad, implements policy. That doesn't make them the Anti-Christ.
One thing I am noticing among all , leaders in the world , leaders in other religions , leaders even in the faiths , IS the direction they are leading and headed .
While their policies do differ , in one form or another they are under this inclusive unity move .
Even those who speak against the system and so forth , Still I have seen it in them . While a big division is occurring and has been , its a division
WHICH under inclusive methods will cause in time the divided to even unite under its solution .
Tis as though the sides pitted one against another , the power of darkness doing the divide and conquer , is also the one leading the solution of inclusivism.
Like a giant snare is being set . Just watch . More and more folks in all religions and faiths and even secular will grow only more weary of this division
And yet they will be only part of and running to a false solution . Satan is not ignorant to tricks and deceptions and he knows full well how to manipulate
deceive and destroy .
Look at what has already happened . Even faiths that , as wrong as some denominations were , NO LONGER do they warn against Rome
but rather they are unifying to be as one , even with the world and even with other religions .
But folks that are under a false mindset , no matter if they had truths , THEY lose even that and get even worse . Because if our foundation began under a false one
or false mindset , things only get worse .
Unless GOD builds the HOUSE , the laborers labor in vain
Unless the bible and sound doctrine is center ,
unless JESUS HIS SAYINGS and all HE taught are center
Unless all that the apostels too wrote is center ,
ITS all in vain and we ought to expect nothing but delusion and
they head only into great unifying inclusive deception which leads and will lead all , not in the lambs book of life , RIGHT to the beast .
If any leaders or teachers , come and plant any idea about how the bible can contain error ,
If any leader or teachers , come and twist , or omit what any apostel or JESUS said or taught ,
IF any leader or teachers come , no matter how well spoken or kind they appear and downplay the bible or love wacked out versions which have omitted
parts of the bible . WE NEED TO RUN , we need to FLEE them .
If any leader or teacher comes and supports false men . We must flee them .
Deceivers don't come against churches , THEY INFILTRATE churches , appearing as one of their own , Yet only are there to deceive .