Post by frienduff on Jan 25, 2020 10:21:10 GMT -5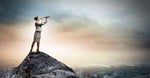 no men , I see on this site are doing that , if they were I would be and have been rebuking them .
One thing that needs to be done , from here on out when we speak of how the wife is to be obedient unto the husband , lets not forget the part where it says husbands are love their wives as Christ the church .
And Christ taught only truth and never encouraged perversion of sin . He did all for the sake of the church .
When a man gets up , for example , and teaches WIVES ye cannot deny your husband , DONT FORGET to add the equal part of MEN cannot deny their wives either . PAUL kept it very simple .
Sometimes the focus becomes totally on the wife , when it should be on both the husband and the wife . IT is just as evil for a man to defraud his wife as it is for a wife to defraud her husband .
But some men , NOT BUTERO , make it seem more evil for the woman to do wrong unto the husband than for the husband to do wrong unto the wife . AND sorry , but the answer is , THEY BOTH equally DEAD WRONG .
Sister , I do beg you to end this teaching though . I know what I know , yet you don't see me teaching the unfair balance between men and wives .
We don't need this teaching sister . We don't . let us just teach what paul did and leave it at that . KEEP it simple , and IF anyone errs from that pattern, THEN WE can correct them .
But lets bury this ol hoss of strife and leave this teaching behind . We can remind all how the husband and wife treat one another , without all this other stuff .
Brother why can't you see the danger in teaching that believing women are under the curse in marriage...that this is their lot in marriage....to be under a curse...? This is all wrong...it's a completely wrong foundation to be building on. Does anybody understand that a curse looses the devil to come steal, kill and destroy...? Is that what we as believers have in the new covenant......that the cross of Christ had/has no power over the devil and that we don't have victory over him? Of course not!! and it needs to be shouted from the roofTOPS.
Anyway I am finished with this conversation, thank you for weighing in, though I was a bit surprised to find that you aren't seeing this. You and everyone be blessed in the Lord.
Sister reread what I wrote . About the curse . We are no longer under the curse that leades to spritiual death . But our flesh and in this world our flesh will still suffer the effects of the fall.
There will still be pain in child bearing and men will still work and labor etc . BUT we are FREE IN CHRIST . Our bodies will still and can still suffer the effects of sin
We will and can still get sick EVEN for doing the work of Christ , just as ephraphus did . For the WORK of CHRIST he was sick , nigh unto death . HE was not under the curse , YET
in the flesh we will still suffer in this fallen world . THE WORLD is not yet redeemed in that sense . ITS Not , the effects of the curse will run its continued course till the old heavens and earth pass away .
But we IN JESUS CHRIST are not under the curse , this simply means we shall not die , SPIRITUALLY . TILL the evil is destroyed and a new heaven and earth are here ,
men and women will simply suffer the effects of what was spoken at the tree . ITS JUST we have a far greater hope now , IN THAT our souls are no longer under the CURSE .
Many folks forget something . When it was told them , WHEN ye eat of the tree ye shall die , was speaking of spiritual death . AND ONLY IN JESUS can that curse be lifted .
FOR IN HIM is our eternal life , we have been awoken from our death which occurred at the tree . JESUS is the way , the life and the truth .
The effects of the curse will pertain to the flesh , oh but our soul has life and life eternal , SO long as we continue in HIM and be lulled not back into sleep and death of darkness .
We need only to encourage all to learn JESUS well and what the apostels taught well .
The answer to it all , is found ONLY IN CHRIST and we must learn those bibles well . There are some good meats in even gensis I have learned ,
and it always agrees with all the scriptures . But when or if it don't , let us all flee it .