Post by joseph on Jan 27, 2020 10:16:23 GMT -5
People do not have to believe in any curse, to be under many curses. Women's Lib is one massive curse with a multitude of others associated with it, and billions of souls hurt , lost, or affected by it. (being outside of and opposed to God's Word)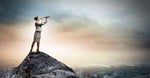 In the kingdom of heaven there is neither Jew nor Greek, male nor female, slave nor free. And Christian men are to love their wives as Christ loves the church...that means the woman submits to the headship of her husband voluntarily and the husband doesn't subjugate and force her to be obedient as the fallen world does, but dwells with the wife according to knowledge and understanding of her needs, while the woman is to respect the headship of her husband.
But I wonder if these things are only while we are still in the flesh, to be practical and orderly....and in a way to fulfill all righteousness, and avoid the appearance of evil, maybe somewhat like Jesus didn't 'need' to be baptized, but submitted Himself to being baptized anyhow. Remember, Adam & Eve had not yet eaten of the Tree of Life after they were created.....but we have and are eating of the Tree of Life as believers. The woman is to be a help "meet" for her husband...that means she is not an inferior creature to the man, but created for a different role than the man in general for purposes of this temporary earthly life.
"Religion" subjugates and oppresses women, whereas the woman needs to simply respect her husband in voluntary obedience to Christ, out of His spirit and nature within, meekness. There is a world of difference between the two.....the difference between Life and death.