Post by Cletus on Jan 12, 2020 23:03:39 GMT -5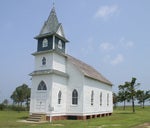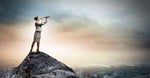 The way the scriptures were referenced out of context, I don't see that anything that was said by lmbf was very convincing. I considered removing or locking this thread, but I decided to leave it be for now. It is a judgment call. Had a moderator moved it out of public view, they would have been justified in it, but this seems like a different spin on things. It is clearly not right, but it is different, so based on what lmbf posts next, I will make a decision on what to do with this thread.
letmebefrank
, I have a thread in the Visitors Doctrinal Section directly dealing with OSAS. Even though we reject it, if someone wants to actually take the time to discuss it using scripture in context, and following the guidelines I mentioned at the start of that thread, I am allowing it in that one place. If you feel strongly about OSAS, why not go over there and explain why your beliefs are correct? Post scripture that you believe backs you up, and how you interpret it.
I know you are getting your beliefs from preachers you listen to, because you can reference things, but do not seem to be able to explain it. You just reference things indirectly. What kind of church do you belong to? Who are the preachers that you have found are the biggest influences on your beliefs? Have you taken the time to read the Bible all the way through? Have you taken the time to carefully examine the things the people you follow have said in light of scripture? I mean, OSAS sounds good, but other than the fact it feels good to think you can do anything and never lose salvation, and people can use human reasoning to defend OSAS, like talking about the relationship between a Father and his children, adopted children, how many times you can be born again, and similar things, do you have scripture, in context, that actually tells us straight out that once you accept Jesus as your Lord and Savior, your salvation is unconditional and there is nothing you can do, including unbelief, to lose it? If you do have good scriptural arguments, why not accept the challenge and discuss it in that thread I mentioned? What are you afraid of? Are you concerned that if you have to actually discuss it using scripture in context, without personal attacks and catch phrases, you can't win? Are you concerned it might force you to reconsider your beliefs?
i felt as it would be justified but i do not always know where you stand(exactly)... however, over time i have come to be able to trust when you do/dont do something there is a reason and often times its something i was not seeing.

I am also totally willing to discuss it in regards to how scriptures posted in this thread contradict to the stance found in the OP and title of this thread. It is my prayer that the eyes ears and hearts of participants here be opened and willing to accept truth and that The Holy Spirit would lead everyone into this truth. I pray that any error in belief have light shine upon it. Amen.