Post by Cletus on Jan 19, 2020 8:42:54 GMT -5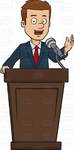 This is why I have a very hard time on this forum!>suffering suffering suffering>> not my thinking of GodJesus.
have you ever thought you may need to adjust your thinking? the bible even speaks on renewing our minds.

Jesus was mocked. He was unjustly given a death sentence as not one person could find reason to condemn him. He was whipped with the cat-o-nine. according to Isiah his beard was ripped out. He had a crown of thorns, big uhns, mashed down on his head. forced to carry a heavy beam that He was unable to do so they made someone help Him. nails pierced him. and he was hung on a cross... did you know you have to push and pull on the nails to draw a breath because the weight of your body is to much for one to draw breath? and while he was hanging there He was baking in the sun. ...
ok. enough of that. what scriptures exactly have led you to believe you are above suffering or persecution? I have shown you a scripture in a letter to churches that clearly says they will suffer. can you see the contradiction between your thinking and scripture? do you think that maybe its possible that sometimes we, that is humans may have ideas that are not accurate? Scripture is the mirror for us. when we dont see the same thing in the mirror something needs to change. and scripture tells us that thru our sufferings we come to Know Him and to share in all things with Him. here is some food for thought:
1Pe 4:12 Beloved, think it not strange concerning the fiery trial which is to try you, as though some strange thing happened unto you:
1Pe 4:13 But rejoice, inasmuch as ye are partakers of Christ's sufferings; that, when his glory shall be revealed, ye may be glad also with exceeding joy.
1Pe 4:14 If ye be reproached for the name of Christ, happy are ye; for the spirit of glory and of God resteth upon you: on their part he is evil spoken of, but on your part he is glorified.
1Pe 4:15 But let none of you suffer as a murderer, or as a thief, or as an evildoer, or as a busybody in other men's matters.
1Pe 4:16 Yet if any man suffer as a Christian, let him not be ashamed; but let him glorify God on this behalf.
1Pe 4:17 For the time is come that judgment must begin at the house of God: and if it first begin at us, what shall the end be of them that obey not the gospel of God?
1Pe 4:18 And if the righteous scarcely be saved, where shall the ungodly and the sinner appear?
1Pe 4:19 Wherefore let them that suffer according to the will of God commit the keeping of their souls to him in well doing, as unto a faithful Creator.

1Co 4:9 For I think that God hath set forth us the apostles last, as it were appointed to death: for we are made a spectacle unto the world, and to angels, and to men.
1Co 4:10 We are fools for Christ's sake, but ye are wise in Christ; we are weak, but ye are strong; ye are honourable, but we are despised.
1Co 4:11 Even unto this present hour we both hunger, and thirst, and are naked, and are buffeted, and have no certain dwellingplace;
1Co 4:12 And labour, working with our own hands: being reviled, we bless; being persecuted, we suffer it:
1Co 4:13 Being defamed, we intreat: we are made as the filth of the world, and are the offscouring of all things unto this day.
1Co 4:14 I write not these things to shame you, but as my beloved sons I warn you.
Mat 5:11 Blessed are ye, when men shall revile you, and persecute you, and shall say all manner of evil against you falsely, for my sake.
Mat 5:12 Rejoice, and be exceeding glad: for great is your reward in heaven: for so persecuted they the prophets which were before you.
Mat 5:44 But I say unto you, Love your enemies, bless them that curse you, do good to them that hate you, and pray for them which despitefully use you, and persecute you;
Rom 12:14 Bless them which persecute you: bless, and curse not.

Isa 53:1 Who hath believed our report? and to whom is the arm of the LORD revealed?
Isa 53:2 For he shall grow up before him as a tender plant, and as a root out of a dry ground: he hath no form nor comeliness; and when we shall see him, there is no beauty that we should desire him.
Isa 53:3 He is despised and rejected of men; a man of sorrows, and acquainted with grief: and we hid as it were our faces from him; he was despised, and we esteemed him not.
Isa 53:4 Surely he hath borne our griefs, and carried our sorrows: yet we did esteem him stricken, smitten of God, and afflicted.
Isa 53:5 But he was wounded for our transgressions, he was bruised for our iniquities: the chastisement of our peace was upon him; and with his stripes we are healed.
Isa 53:6 All we like sheep have gone astray; we have turned every one to his own way; and the LORD hath laid on him the iniquity of us all.
Isa 53:7 He was oppressed, and he was afflicted, yet he opened not his mouth: he is brought as a lamb to the slaughter, and as a sheep before her shearers is dumb, so he openeth not his mouth.
Isa 53:8 He was taken from prison and from judgment: and who shall declare his generation? for he was cut off out of the land of the living: for the transgression of my people was he stricken.
Isa 53:9 And he made his grave with the wicked, and with the rich in his death; because he had done no violence, neither was any deceit in his mouth.
Isa 53:10 Yet it pleased the LORD to bruise him; he hath put him to grief: when thou shalt make his soul an offering for sin, he shall see his seed, he shall prolong his days, and the pleasure of the LORD shall prosper in his hand.
Isa 53:11 He shall see of the travail of his soul, and shall be satisfied: by his knowledge shall my righteous servant justify many; for he shall bear their iniquities.
Isa 53:12 Therefore will I divide him a portion with the great, and he shall divide the spoil with the strong; because he hath poured out his soul unto death: and he was numbered with the transgressors; and he bare the sin of many, and made intercession for the transgressors.

The Bible does have quite a bit to say about us suffering and being persecuted, so in reality its a little bit weird you have come to the conclusion or thought train where thats not apart of the equation. have you ever thought about searching the scriptures to learn what the bible actually says about this... OR do you want to make up your own religion?

edit: one last thing... dont think God dont see:
Psa 116:15 Precious in the sight of the LORD is the death of his saints.