Post by John on Feb 20, 2020 17:27:17 GMT -5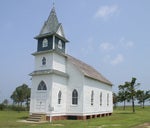 And it came to pass at the end of two months, that she returned unto her father, who did with her according to his vow which he had vowed: and she knew no man. And it was a custom in Israel, That the daughters of Israel went yearly to lament the daughter of Jephthah the Gileadite four days in a year.

I can't see the daughters of Israel going annually to lament the daughter of Jephthah if she simply was dedicated to the Lord and remained unmarried. That doesn't make any sense. The one thing to remember is that God never asked Jephthah, or anyone else, to ever sacrifice people to him. Jephthah simply made a foolish oath and bound himself. What would have happened if he failed to keep the vow? That is a good question, and one we will never know the answer to. It does make me think of a foolish thing King Saul did. Saul had charged the people with an oath that nobody was to eat any food on a particular day, and anyone who did would be accursed. His son Jonathan was not there when the oath was made, but he was fighting the Philistines. He tasted some honey, and because of that, Saul was going to put him to death. Because of the broken oath, God wouldn't answer Saul through the prophets to tell him whether or not he should go into battle against the Philistines. The people intervened on Jonathan's behalf, and he wasn't put to death. I am not aware of any serious consequences of that broken oath. Still, the most important lesson I get from this is to avoid making oaths. Jesus warned us that swearing can lead to sin, and we shouldn't make oaths. That story about Saul, and his foolish oath will be part of our Bible reading tomorrow. I got one day ahead.
And do notice HOW SERIOUS the daughter was THAT HERFATHER KEEP SUCH AN OATH . It almost seems like he was not going to do this , BUT SHE TOLD HIM DO IT .
SHE gave herself up as a sacrifice that her Father would maintain the oath HIS LIPS had spoken unto the LORD .
THE POINT IS , and this is why IT is said , DO NOT BE HASTY TO JUST MAKE AN OATH OR A VOW unto the LORD .
PLUS JESUS even makes it more clear , HE SAYS NOT TOO . JUST let your yes be yes and your no , no .
This brings up another point . SEE HOW SERIOUS IT IS , SEE HOW SERIOUS GOD IS TOO . And yet this generation has created a GOD that panders and smiles at our errors , and pats us on the back .
not so . GOD IS FULL OF MERCY AND IF ONE DOES ERR , IF THEY CONFESS AND REPENT THEY SURE ARE FORGIVEN . NOW THERE WILL BE CONSEQUENCES . DAVID REPENTED
BUT THE CONSEQUENCE OF HIS SIN , COST THAT MAN A GREAT DEAL . YET , DAVID STILL ALWAYS JOYED IN THE LORD , NO MATTER WHAT HE SUFERED . CAUSE HIS HOPE WAS IN THE SALVATION OF GOD .
But again this makes another point , WHY IS IT so many omit the repent word . FOR HAD david NOT repented or if men do not confess and repent , REST assured
what david had to endure on earth , Will be mega fold worse for those who do not repent . just remember that . and I speak not on earth , but I speak about something that occurs at the end , after death .
the second death . MEN need to cease these bunk teaching I see today concering sin and repentance . and need to return to the original pattern .
CONCERING SIN the original pattern was , LET IT NOT ONCE BE NAMED and the corrective pattern was , CONFESS and FORAKE IF YE DO SIN . ANd pray one for another that ye may be healed .
THAT IS THE PATTERN WE NEED BACK . Because I REMIND US all , SIN WILL , not maybe , BUT WILL HARDEN A HEART .
The reason people hate the word repent is because they love their sins more than God. They don't want to give them up, so they are looking for a way to be saved, but remain living in sin.