Post by frienduff on May 25, 2020 19:25:16 GMT -5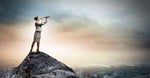 I had a dream once . it was shortly after may of twenty eleven . I had joined this site for the first time . i never had a computer before .
Any way . i had a dream .
And here it is .
In the dream there was a man going on the rampage . People were running all over a mall . I seen one dark headed lady get killed by this man .
I and a few others were hidden in a small hallway . But i seen the man coming and i had no fear of it . I ran right at it like a bull .
And i was wrestling with it . It was incredibly strong . It could not overpower me , but i could not overpower it . As we wrestled i began to feel tired and i knew inside this thing was going to overpower me .
I knew it . And then all of a sudden this voice came to me and it said , IT IS NOT BY MIGHT , Nor by STRENGTH but by ME . AND I HAD POWER SISTER . i threw that thing round about like a rag doll .
I then woke up .
I pray it will be prophetic for you one day Randall.
I've had dreams too. The Lord is faithful.
Well , praise the LORD .He had to chasten me again for something . But praise the LORD He has refreshed my soul again . I understood that dream very clear when i had it .
It simply means its BY HIM ALONE we can do and overcome anything . but without him , lest HE be the HELP and WE HEED HIM , we wont make it peroid . FOR without HIM we can do nothing .
YET IN CHRIST we can do all things THROUGH HIM . we are not victims to sin , we are conquerers THROUGH CHRIST . Now we gotta double down on trying to reach as many as we can fast .
So to everyone here . If you all know of any other sites and wanna help , let me know . cause i by grace plan to GO out and start doubling down on the preaching of the TRUE biblcal JESUS and all His reminders and all reminders the apostels gave . Souls are perishing under mens version of another jesus . ITS TIME we reach all we can . ITS TIME to go all out with an end time huge push of the glorious truth and all those reminders .