Post by Cletus on Jun 20, 2020 22:27:49 GMT -5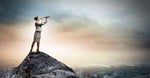 when all this nonsense started i said corona is going to spike. the thing is it takes longer than what we realize due to test results taking so long to return and being contagious before symptoms pop up. also, lots of places do not want to be down certain employees so they say oh no you dont have the corona... just keep coming. and this is in clinics and medical fields also.

the irony in this... corona makes it hard to breathe and you got signs up saying "i cant breathe"
people are leaving off to heed The LORD... they are pursuing SELF(-interests) and their own way, their own justice. the false narrative has been said over and over so many times people believe it. you have people with a chip on their shoulders thinking they are entitled to do whatever.

people have the audacity to do this while a super contagious illness is going around. they blatantly disobeyed orders to stay at home. and they still wont stay at home... we even have people traveling over state lines to march. in a little town close to me the did a march already, organized by locals. then on facebook it was announced a new march was coming to town from this road to this road we will march... but one road was the wrong name so they knew it was not locals. the locals responded we already did our march who is this, reveal yourself. they were calling them out. no response.

and it seems law enforcement is helpless. why risk your life in violence or with illness when the prisons are releasing hundreds every day, some violent offenders. why risk being labeled a racist or an extremist for enforcing the law? the worst part tho is cops are walking off the job. this leaves open positions to be filled by those who will enforce tyranny and the false narrative.

if black lives matter then stay home. by going out you risk your life and your families life. but according to statistics... black on black homicide is way more common than cop on black homicide. and no one raises a fuss over that in black lives matter. or even more than that the number of black babies thats aborted. when we examine the statistics it becomes clear black lives matter is only concerned with getting rid of the police... they dont seem to say black lives matter when so many blacks are killing each other off.

these protests are putting everyone at risk. the numbers of corona were going down or staying the same... now its growing fast. harder bio-security measures must now be implemented. looks like we may need to stock up on toilet paper again. lol.

Maybe someone should defund the media for all the use they are now. They've become at best a propaganda machine and at worst they sink so low that they foment trouble on purpose to create drama for their ratings.
Power struggles have been the way of this fallen world ever since the fall. But there is none righteous, no not one. Black or white, Jesus is the only answer to all the injustices and ills of this world. It sounds foolish to the perishing, I know, but it's the truth.
lol. defund the media.