Post by Sister on Apr 18, 2018 22:10:05 GMT -5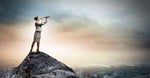 Be blessed watchful!
That harlot who reigns over the kings of the earth is Satan's woman. Not a real woman, but depicting one because a woman multiplies and nourishes her children. She is the one enticing all the nations making everything of their hearts desire available to them. She will show them what to yearn for. That cup she is giving the nations is making her children drunk, as her children are being fed only the material things, and carnal things that the flesh enjoys. Her children are sick because she has raised them up on only lolly water so to speak. Her children will not survive, she is killing them with sin. They will be stillborn. This woman has been here through every single generation, and didn't just suddenly appear, because she is sitting on all the kingdoms of the world from beginning to end. She has deceived every generation and will especially deceive the last.
God's woman on the other hand, has children and multiplies also. Her name is Zion and she is holy Jerusalem, the city of truth. She is pure, undefiled, holy and loyal. She is nurturing her children with the truth, raising them up to know their Father. She is God's doctrine. When God speaks about Zion, that land, he refers her as a she. It's this woman he is speaking about. She will give birth to all her children in one day (day of resurrection). Instead of being born of flesh, they will be born again of the spirit. Born out of her teachings. I could go further but I will just stay there for now and let you digest.
Isaiah 66:8 Who hath heard such a thing? who hath seen such things? Shall the earth be made to bring forth in one day? or shall a nation be born at once? for as soon as Zion travailed, she brought forth her children.


Revelation 12:1 And there appeared a great wonder in heaven; a woman clothed with the sun, and the moon under her feet, and upon her head a crown of twelve stars:

Revelation 12:2 And she being with child cried, travailing in birth, and pained to be delivered.