Post by justinadams on Apr 14, 2019 7:28:27 GMT -5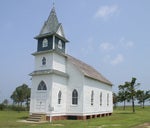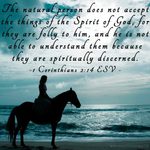 More and more people are turning to the belief in a flat earth rather than a globe shaped earth. Lets suppose that is true. There are a few things I can't figure out, and I would like your opinion about them.
1. How do we have such differences in time zones if the world is flat? You see the sun going over the horizon.
More and more people have taken this lie on-board. They want to disavow NASA and do not trust governments. It is a lie this flat-earth thing. Pure error and conjecture supported by really bad science.
2. Air travel would be different in a flat world as opposed to a globe shaped planet. Wouldn't that be obvious to anyone that flies?
This is very apparent if you have traveled as much as I have. The earth and solar system is comprised of spherical bodies. They do NOT all have the same direction of orbit either. (this blows up the big-bang theory)
3. At some point, wouldn't someone have flown east or west to the point of reaching the edge of the earth?
The excuse for this is the so-called ice wall that surround the so-called flat earth. All nonsense. Check out Halley VI the Ice Station of the British Sciences in the southern hemisphere. Check out the coral that grown in water that is about 33 decrees. There is so much southern hemisphere and antarctic evidence available.
4. What about satellites? This would mean there would have to be a massive cover up.
Without satellites NONE of our phone or GPS systems would work. There is abundant evidence of sending signals to and from NZ and AUS. Too much evidence of this. To NOT believe it boggles the mind. It is very weird science that supports the early Mesopotamian beliefs in a flat earth. These were primitive sciences and it did not take long for it to be dispelled by early astronomers.
There may be explanations for these things, but I haven't heard any that make sense thus far. A flat earth would make sense in many ways with regard to things taught in the Bible, but I can't figure out why so many people would cover it up.
Flat earth is a lie and a myth created to confuse people that never travel and prefer second hand conjecture. The idea is to question every thing and throw out the baby with the bathwater.
I responded in italics Butero. Peace be with you.