Post by John on Apr 22, 2021 6:45:19 GMT -5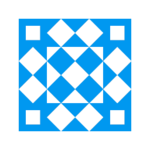 I am talking about revival, not deception. Satan is always seeking to counterfeit the things of God.
But what I am talking about is a true revival that is yet to come, not this unity of all faiths, I mean a true revival from the Spirit of God.
I understand your worry though.
I want to see a true heaven sent revival as much as anyone. I am not going to join in with those attacking God's prophets just because I do not see the same things they do. I listen to what any prophet says and watch and see if what they say comes to pass. I make no immediate judgments, unless they are prophesying something blatantly against the Word of God. I will certainly reject that.
My concern is that there are a lot of prophets right now who have been saying things that were wrong. There are some things they are saying that could still come to pass, but they have made mistakes. A prophet is claiming to hear directly from God, and when they speak, they are telling us that God said this or that will come to pass. If those things do not come to pass, they are making God out as a liar. Many are even insisting that if we question them, we are questioning God, and not believing what God said. A prophet is not like a fortune teller, where only getting it right once in a while is acceptable.
I am happy that you have stepped out and told us what God showed you, and even went so far as to post it in a way where when it comes to pass, we will remember. I have no intention of removing that, because I want to be able to look back and see where you prophesied it first. Fulfilled prophecies build up our faith, but remember that the office of a Prophet is serious, and many are out there prophesying out of their own heads or prophesying for gain. Not all are really following God, and the true prophets are always out numbered by the false.
God never showed me a massive revival coming. I have heard a few things that were in agreement with the words of people professing to be prophets. I feel strongly that God told me to stand back and see the salvation of the Lord, so I wait for that. I feel confident that God will protect his children that faithfully serve Him and separate themselves from the wicked rulers. I do not know if God will bring justice and remove Biden and Harris and restore Trump, because He never told me that. I do not know if we have several decades till the end and a massive revival coming before the perilous times arrive. As a matter of fact, I am seeing just the opposite, but since God never told me the day or hour of Jesus' return, I am watching events unfold. I would truly love to see a great revival, so I want you to be right.