Post by John on May 3, 2021 5:57:26 GMT -5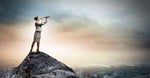 1Pe 4:3-4
For the time past of our life may suffice us to have wrought the will of the Gentiles, when we walked in lasciviousness, lusts, excess of wine, revellings, banquetings, and abominable idolatries:
Wherein they think it strange that ye run not with them to the same excess of riot, speaking evil of you
As for traditional holidays like Christmas and Easter, I believe we can exercise Godly wisdom for them according to 1 Corinthians 8 and 10.
Are you talking about this verse Watchful?
1Co 8:10
(10) For if any man see thee which hast knowledge sit at meat in the idol's temple,
shall not the conscience of him which is weak be emboldened to eat those things which are offered to idols
;
Because this has nothing to do with mixing of the pagan with the holy.
God says no mixing, meat is just meat, and another verse says not to eat meat offered to idols, and also if someone sees someone who has knowledge eating meat in an idols temple, them that are weak, may end up thinking that it is ok to sacrifice meat to an idol, it will weaken their conscience, and also they may think there is a demon in the meat, but meat is just meat, meat does not defile someone, but mixing the holy with the unholy does defile someone.
And the right thing to do, is to walk in the love of God and not in pride, and not be a stumbling block to a weaker brother:
1Co 8:11-12
(11) And through
thy knowledge shall the weak brother perish,
for whom Christ died?
(12)
But when ye sin so against the brethren
, and
wound their weak conscience
,
ye sin against Christ
.
It is calling this action of not walking in love towards a weak brother a sin, and a sin against Christ !!!!!!
So it is best to totally abstain from eating meats sacrificed to idols, not only because of this scripture but because of what other scriptures say.
But also for this reason:
1Co 10:28-29
(28) But if any man say unto you,
This is offered in sacrifice unto idols, eat not for his sake that shewed it
, and for conscience sake: for the earth is the Lord's, and the fulness thereof:
(29)
Conscience, I say, not thine own, but of the other
: for why is my liberty judged of another man's conscience?
By refusing to eat, it can bring conviction towards the one that sacrificed the meat to an idol, so to show them that sacrificing meat to idols is wrong.
But mixing the holy with the unholy God says no, it is just simply no.
The word Easter comes from the goddess Ishtar, that is how they got the name Easter, and it points to a pig sacrifice, and not a lamb sacrifice.
Act 12:1-5
(1) Now about that time
Herod the king
stretched forth his hands to vex certain of the church.
(2) And
he killed James the brother of John with the sword.
(3) And because
he saw it pleased the Jews
, he proceeded further to
take Peter also
. (
Then were the days of unleavened bread
.)
(4) And when he had apprehended him,
he put him in prison, and delivered him to four quaternions of soldiers
to keep him;
intending after Easter to bring him forth to the people
.
(5) Peter therefore was kept in prison: but prayer was made without ceasing of the church unto God for him.
It was during the days of unleavened bread, that Peter was taken, and Passover begins before the days of unleavened bread takes place, so Easter was not referring to Passover here, Peter was taken during the days of unleavened bread which last 7 days, and Herod was intending to bring Peter forth to the people after the celebration of Easter.
He was in jail during one of the days of unleavened bread, but was to be brought before the people after the celebration of Easter, which shows us that it was not referring to Passover which was already past.
God does not want us to mix, and associate something pagan with Christ's death and resurrection, a proper thing to have called remembering Christ's death would have been to call it Passover, as God himself did through his Passover celebration.
There is not much fear of God in this area, it seems like many think they can make up their own rules.
We do not mix Christ's name with the unholy mass, we do not mix Christ's death with Easter, we do not call Christ's birth something God would not have called it.
Deu 5:11
(11) Thou shalt
not take the name of the LORD thy God in vain
: for
the LORD will not hold him guiltless that taketh his name in vain
.
You will be held guilty of taking his name in vain, the bible shows here, which should cause us to reverence his name at all costs.
Whatever happened to revering his name? And we think we can make up our own rules, were does God give exceptions in the bible about taking his name in vain? Tell me?
This is a very serious issue, and not to be taken lightly, a little leaven does leaven the whole lump, and at the beginning it seems so innocent, but look at most churches today, they are not careful to take the Lord's name in vain, they accept associating Christ's birth with the word Christmas, and adopt all the pagan ways of this celebration, and then there is Halloween, which they make a Christianized version of it, dressing up as saints, and they associate Easter with Christ's death, and adopt Easter bunny stuff, and many now celebrate Lent, and they are resembling more and more the Catholic church, and really paganism, don't tell me that a little leaven does not leaven the whole lump.
It starts off with us not revering his name, so we let our guards down, and it prepares people to then receive other things, and water down the word that much more, take very serious what we associate Christ with.
We have been so accustomed to just accepting certain norms, that it is hard to consider that there might be an issue with things like Easter and Christmas. I still do not think that celebrating the birth of Christ is sinful or celebrating the resurrection is sinful, but there are pagan things in our celebrations. One thing I have been having to take a hard look at lately is the Sabbath Day and pagan influences. There is no question that the Sabbath is the seventh day of the week, not the first day of the week, and there is nothing in the Bible that changes this. It is a tradition men are following to claim Sunday is the "Christian Sabbath." While I know that the Sabbath rest is more than just a calendar day, I also know that God hallowed the Sabbath Day in Genesis, long before he gave it as one of the 10 Commandments, yet the church turns a blind eye to this. If we really want to set things right, I suspect we have a lot of work to do.