Post by Deleted on Apr 24, 2018 8:31:53 GMT -5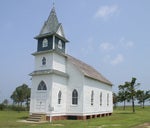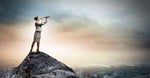 For the Father loveth the Son, and sheweth him all things that himself doeth: and he will shew him greater works than these, that ye may marvel.
Jhn 14:12
Verily, verily, I say unto you, He that believeth on me, the works that I do shall he do also; and greater works than these shall he do; because I go unto my Father.
The church has not yet seen or done greater works than Jesus did when He was on the earth…..but we are going to, because that word is still waiting to be fulfilled.
Isa 63:10-13
But they rebelled, and vexed his holy Spirit: therefore he was turned to be their enemy, and he fought against them.
Then he remembered the days of old, Moses, and his people, saying, Where is he that brought them up out of the sea with the shepherd of his flock? where is he that put his holy Spirit within him?
That led them by the right hand of Moses with his glorious arm, dividing the water before them, to make himself an everlasting name?
That led them through the deep, AS AN HORSE in the wilderness, that they should not stumble?
See how this following passage accurately describes the current condition of the church and it's erring leaders, and the flock (remnant) who scattered out of it, deeply troubled at the state of things in the church:
Zec 10:1-5
Ask ye of the LORD rain in the time of the latter rain; so the LORD shall make bright clouds, and give them showers of rain, to every one grass in the field.
For the idols have spoken vanity, and the diviners have seen a lie, and have told false dreams; they comfort in vain: therefore they went their way as a flock, they were troubled, because there was no shepherd.
Mine anger was kindled against the shepherds, and I punished the goats: for the LORD of hosts hath visited his flock the house of Judah, and hath made them AS A GOODLY HORSE IN THE BATTLE.
Isaiah 63 seems to be speaking of Israel under judgment. God is in remembrance of how things were before they rebelled and how they now are. Then Judah cries out for God's mercies.
Zechariah 10 appears to be a prophecy regarding the restoration of Israel.
The only possible connection I see in Zechariah 10 with today is with regard to how Israel was scattered because of their sins. The restoration of Israel is a major fulfillment of Biblical prophecy. You can see similarities with regard to false prophets and lazy Pastors not looking after their flock. We can learn lessons from things that may not apply directly to us.
You might not agree Butero, but many scriptures that are addressed to "Israel" actually are in type and ensample for the church (Israel of God) Maybe some or all are for both, I don't say that none of it is addressing the nation of Israel, just that I am only trying to look at what is for the church pertaining to these things.