2Pe 3:8 
Aug 26, 2021 10:31:26 GMT -5
Post by watchful on Aug 26, 2021 10:31:26 GMT -5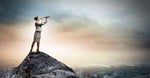 Voices and thundering:
Jhn 12:27
Now is my soul troubled; and what shall I say? Father, save me from this hour: but for this cause came I unto this hour.
Father, glorify thy name. Then came there a voice from heaven, saying, I have both glorified it, and will glorify it again.
The people therefore, that stood by, and heard it, said that it thundered: others said, An angel spake to him.
Jesus answered and said, This voice came not because of me, but for your sakes.
Now is the judgment of this world: now shall the prince of this world be cast out.
Mat 3:16
And Jesus, when he was baptized, went up straightway out of the water: and, lo, the heavens were opened unto him, and he saw the Spirit of God descending like a dove, and lighting upon him:
And lo a voice from heaven, saying, This is my beloved Son, in whom I am well pleased.
Mat 17:5-6
While he yet spake, behold, a bright cloud overshadowed them: and behold a voice out of the cloud, which said, This is my beloved Son, in whom I am well pleased; hear ye him.
And when the disciples heard it, they fell on their face, and were sore afraid.
Earthquakes too of course:
Mat 27:54
Now when the centurion, and they that were with him, watching Jesus, saw the earthquake, and those things that were done, they feared greatly, saying, Truly this was the Son of God.
Mat 28:2
And, behold, there was a great earthquake: for the angel of the Lord descended from heaven, and came and rolled back the stone from the door, and sat upon it.
Your are mixing events that already took place with events that have not taken place, you cannot do that, I do not know what it will take for you to see, that that is what you are doing, you do not take context well, you are way too much into your own thoughts.
How open are you really?
Oh so the temple in heaven will be opened twice? The door to salvation opened twice? Of course it has to be talking about the gospel. We need to notice parallels and similarities...it's useful at the very least in getting to know prophetic language so our imaginations don't lead us awry.