Post by watchful on Jul 31, 2021 14:46:10 GMT -5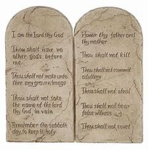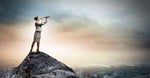 "If the foundations be destroyed, what can the righteous do?" Psa 11:3
We can do nothing without the Lord, without Him moving and acting etc (Jesus did nothing but what He saw the Father doing) so we need to pray that He will move, and grant repentance and rebuild the foundation, ...
Brethren, if any of you do err from the truth, and one convert him;
Let him know, that he which converteth the sinner from the error of his way shall save a soul from death, and shall hide a multitude of sins.
There is a famine, a famine of the hearing of the Word of God. This famine is sent by God.

He who has ears to hear, let him hear. Can you return to the foundations God Himself Set ? Can you depart from all of the errors introduced by the enemy the rcc/babylon? The error still very prevalent today in most groups everyone on earth ?

Will God grant repentance , will God Restore the Foundation ? If someone holds to false traditions , will God even hear his prayer ?

Agree, yes, it is sent by God...it's His judgment...being taken captive and exiled to Babylon. It's in His power also to stop it then, or save some out of it, if He so chooses. Those who are in deception are not usually aware of their deception, so they are not praying for themselves specifically concerning it...that is for others to intercede for them, or for the church in general, when they see there is a problem.
I believe He might hear the prayers of some who are in error of various kinds....I'm sure we can say with certainty that the Lord will always judge and act justly according to the counsel of His will and wisdom and intimate knowledge of each soul/heart and individual details of a life known only to Him. He might even go beyond that and decide to act or judge with MERCY! Who are we to say, really? He is God, we are not....we hope and pray.