2Pe 3:8 
Aug 13, 2021 10:48:37 GMT -5
Post by watchful on Aug 13, 2021 10:48:37 GMT -5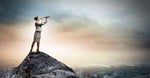 ? I'm truly shocked this is what you believe!....it sounds like something antichrist followers believe and do. You mean Jesus will change His mind about His kingdom not being of this world? I guess you believe the rod of iron is a machine gun in that case. These are the kinds of conclusions those who lean on their own understanding come to....ways that seemeth right to man but lead to death, because they are not GOD'S WAYS.
The Lord doesn't change His intentions about anything, and certainly not about this:
Heb 11:16
But now they desire a better country, that is, an heavenly: wherefore God is not ashamed to be called their God: for he hath prepared for them a city.
I'm clearing out of this dangerous and blasphemous mess as fast as my legs will carry me, and not look back.
To you Watchful,
is it a sin to you
, if Christ were to reign on earth for 1000 years?
It does not make sense to me how you think that this is wrong, the bible speaks of his kingdom in many ways, there is the kingdom which art in heaven, there is him reigning in our hearts which the bible says that the kingdom is within you, and then there will be an earthly kingdom as well, why can't all of these be ok for God to do, why are you so opposed to it? Is spirtitualising things to you spirituality? Is there merits with God, according to you when you spiritualise things?
What is so wrong with God bringing people back to him, and reigning over them on earth for 1000 years, what is so sinful about that? What is so carnal about that?
Some parts of the bible are literal and some spiritual, why is it so wrong to believe that Christ is going to reign on earth for 1000 years, when the bible says so, and also it says that his feet will touch the mount of Olives which is on earth?
Does not God own everything, including earth?
So far, your arguments make absolutely no sense, it is like pitting one aspect of his word against another part of his word.
Giller, I pray, I pray, that you too do not believe we are looking for an earthly kingdom rule with weapons of this world...? That would be very sad. That is the way of Popes and earthly despots. Doesn't the scripture teach that our weapons are not carnal and that we are not wrestling with flesh and blood...? Is that too spiritual? And doesn't scripture say we are to compare spiritual things with spiritual? We do not wage war as the world does....we most certainly are and always will be a spiritual army. Lord have mercy....I could just faint...does everyone here on this forum believe we're going to be physically fighting and physically killing people??
And please don't take this the wrong way, but I could equally ask why is it so important to some that He does have a time limited reign on this earth in the future?
I vaguely remember back in the day when orthodox Christian teaching I heard was that this world gets judged at the coming of Christ....the door to salvation is closed when He returns. That used to be my understanding before the "end time" teachings of the false prophetic movement, which churches I started to attend, began to confuse that. If we don't read the Rev 19/20 passage there is nothing at all in the entire bible that precedes Revelation to indicate a future 1000 year reign after His coming. I'm convinced that this is all born from leaning on our own understanding in reading those passages in the book of Rev. And since that understanding contradicts everything that came before it, it must be a wrong understanding. The bible says the end of the world is at the coming of Christ. That is when the former things pass away...this world...where Jesus said concerning His coming that heaven and earth shall pass away, but His word will never pass away. Why we look for a new heavens and new earth, not a future utopia in THIS world...because THIS world is appointed unto wrath. The book of Revelation is a kind of summation and reiteration of the entire bible and mystery of God (ie, gospel and church) on the whole...which is a revelation of Jesus Christ as God and Saviour and King of Kings.....I do not believe it's intending to provide any 'new information' per se that has not already been talked about in the entire bible preceding it. (Maybe some different details, I'm not sure, but nothing new in principle.)