Post by Cletus on Aug 4, 2018 17:23:57 GMT -5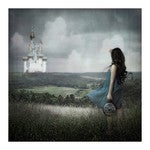 Hi Cletus, whilst that is true, I see it as Christ mainly referring to within the church, as there is also this verse to consider;
Romans 2:29 But he is a Jew, which is one inwardly; and circumcision is that of the heart, in the spirit, and not in the letter; whose praise is not of men, but of God.

Any Gentile who circumcises his heart for Christ is now considered a true Jew in the eyes of God. For salvation is of the Jews (John 4:22)

The Jews in the past were a "called out people",...called out to serve the Living God, and obey in all his commandments, instructed to become God's own children, and heirs to his kingdom, ...being protected throughout their journey under the shadow of God and delivered from all their enemies whilst they walked in his ways.

Today is the same, but it's of the spirit. If a Gentile has converted his heart to walk in Christ's way's, he also comes under the shadow of the Lord, becoming his child, receiving all the same promises offered. That's the type of Jew God desires for his kingdom to make up his children....one full of faith and happy to serve all of his commandments through his beloved Son, our Lord Jesus Christ who prepares the way before us to take that journey which leads to the Father.

In the church today, many claim they are "saved", yet God sees them wretched, miserable, poor, blind and naked (not wearing truth/righteousness as a garment). Although they "appear" to be spiritual Jews inwardly, and of the kingdom, they are not, but imposters. These are our modern day self proclaimed Jews of the spirit, who are adored by men and not God.
Revelation 2:9 I know thy works, and tribulation, and poverty, (but thou art rich) and I know the blasphemy of them which say they are Jews, (circumcised of the heart) and are not, (not truly circumcised), but are the synagogue of Satan.


Revelation 3:9 Behold, I will make them of the synagogue of Satan, which "say" they are Jews (those same counterfeits) , and are not , but do lie; behold, I will make them to come and worship before thy feet, and to know that I have loved thee.

So my opinion is that God is speaking to us in the spirit here and not of the flesh, because what would it matter if someone said they were a physical Jew and were not, it would make no difference to our doctrine or faith, but if they being Gentiles, are posing as "spiritual Jews" (converted men) teaching us a twisted doctrine, then that's where I can see more damage being done. Leading us into a ditch.

I was only speaking to the actions of the higher level freemasons. They dress up like jews to trick people into thinking they are Jews to get people to hate them. its one of the reasons white supremacists in the klan hate Jews... listen to their dialogue when they talk about bankers. I wasnt speaking about Spirit Filled people.