Post by John on Aug 29, 2018 13:29:21 GMT -5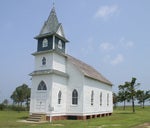 The thing is if its not a danger to the person or threat to anyone else , then we need remind only and not debate it to death .
an example is , the tongues thing . if letters don't believe that everyone who receives the baptism of tongues will speak in tongues at that particular moment .
WELL so long as he is not saying , tongues is of satan . THEN why worry about it .
an example we should contend for is this , cause this next thing IS SERIOUS .
if one comes and says TONGUES speaking today is of satan , THAT IS A DEADLY ISSUE . cause if one is under the sway of the SPIRIT , casting out demons or even speaking in tongues
and one says that is of satan . THAT is blaspheming the work of the HOLY GHOST . JESUS said that is blasphemy of the holy ghost .
THAT is when I would outright SHUT THAT contrary mindset DOWN .
but if like letters , who jus says not everyone who receives the baptism of the HOLY GHOST speaks in tongues at that time . WELL, that aint no dangerous issue .
Sure I know the BIBLE examples showed us they did . But its not a life and death salvatoinal issue if one don't understand that .
See the difference . But if one comes on or goes into a church and folks are speaking in tongues , we better not accuse them of speaking by the spirit of satan .
WE better examine the fruit not the tongue itself.
SIN issues WE MUST shut down , but small misunderstandings well we have to try and clear up , but not to strive and make war over .
I also learned something BUTERO .
YOU KNOW how I am KJV only . Well I learned not all are . I learned no matter how much I debate some , they did not hear . SO , the SPIRIT showed me something .
JUST speak truth to them and SEE if they receive that . SPEAK the truth IN that bible to them and see if they receive that . IF they do all is well.
But I still will warn out against some bibles that changed things . And one thing that must be warned against , IS WHEN folks try and say THE KJV is errenous or that no bible is accurate .
THOSE ARE DIRE ISSUES right their . that is how one can get deceived real fast .

I agree with you 100 percent on this. In your other post, you mentioned Sid Roth. Does he actually teach doctrine? It seems like all I have seen him do is interview anyone with a claim they experienced something supernatural. He just accepts everything no matter what. I don't know if he is gullible or this is for profit.