Post by John on Sept 11, 2018 7:59:13 GMT -5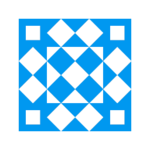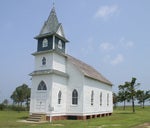 To study means to study with the Spirit, and not with the intellect. Meditation, comparing spiritual things with spiritual.

Trust in the Spirit, and you will never be ashamed as it is written:

"For the Scripture says,


"Whoever believes on Him will not be put to shame."" - Romans 10:11
All born again believers have the Spirit of God on the inside, and he helps us understand the Bible when we study. We don't leave him behind when we read the Bible.
Every week, when I am preparing for the Bible Study, I will go through the parables and carefully look at what is being said and the context. I know God's Spirit is there with me, and I will often speak to him as I am reading over the scriptures. I will see things I overlooked and sometimes be given understanding I didn't have before. That happens all the time, but let me give you a quick example of something that occurred a while back. I was shown that all the virgins had oil at the start, and I hadn't seen that before. You said that God showed you that 5 never had oil to begin with. If we are saved, we both have the Spirit, so that only leaves one way to figure it out. What is in the text? I was willing to examine the text carefully, but once you had your understanding, you seemed to be upset at even the thought of looking into it further because you already got your answer. I don't do things that way. If someone challenges me, I will examine the text, even if I thought I had it right, and if my understanding is opposite of what the text says, I am wrong. I misunderstood what the Spirit was saying.
There is no need to rehash that parable. I am only using that as an example. I could just as easily used something else, but the point is, the scriptures are God breathed and inspired, and if I really believe that, it makes no sense to argue over whether the Bible is right or I am right. I can do that with people, but not the Bible.