Post by Sister on Sept 25, 2018 2:53:02 GMT -5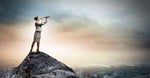 This passage seems to agree:
Isa 24:18-22And it shall come to pass, that he who fleeth from the noise of the fear shall fall into the pit; and he that cometh up out of the midst of the pit shall be taken in the snare: for the windows from on high are open, and the foundations of the earth do shake.The earth is utterly broken down, the earth is clean dissolved, the earth is moved exceedingly.The earth shall reel to and fro like a drunkard, and shall be removed like a cottage; and the transgression thereof shall be heavy upon it; and it shall fall, and not rise again.And it shall come to pass in that day, that the LORD shall punish the host of the high ones that are on high, and the kings of the earth upon the earth.And they shall be gathered together, as prisoners are gathered in the pit, and shall be shut up in the prison, and after many days shall they be visited.
Where scripture speaks of the elements burning with fervent heat and dissolving....could it be referring to these elements:
Gal 4:3
Even so we, when we were children, were in bondage under the elements of the world:
Gal 4:9
But now, after that ye have known God, or rather are known of God, how turn ye again to the weak and beggarly elements, whereunto ye desire again to be in bondage?
I
n other words, what is of the earth earthy being burned up metaphorically (ie, shaken) so that only what is spiritual (renewed...like the new creature) remains?
The heaven will "appear" to be rolling up like a scroll, because it will be so black from the smoke and smog, we will not be able to see the sky. The heavens are still there, but they will be shaken, and the stars of heaven will fall to the ground (not all of them). This has happened before many times in certain places and the earth is still here.