Post by frienduff on Oct 10, 2018 10:02:06 GMT -5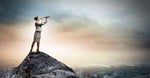 Jesus was not talking about masochistic self-inflicted suffering, but simply obeying (following) the Lord, His will and leading in our life as we go along, and we will find as He leads us through this valley of the shadow of death, that our earthly potential and desires get put on the altar (cross) and burned away (crucified), and that this is the Way to resurrection life. "If we suffer, we shall also reign with Him."
Well look at this . Remember JESUS prayer . I THANK THEE O LORD that thou has hidden these things from the wise and prudent (in their own eyes ) and has revealed it unto babes .
For I tell us all , many mighty , many renown scholars , many who are always learning have had this TRUTH hidden from them and yet its revealed unto the humble children OF THE LORD .
YEAH . Let us ponder on that one for a bit . these folks that teach such so called sophisticated intellectually wise words , and have such glorified titles as dr , and scholar
Have this plain truth that plain simple ones like us see, HIDDEN FROM THEM .
And yet how often WOULD GOD have gathered the world unto himself , ONLY THEY WILL NOT .