Post by John on Jun 9, 2019 17:19:30 GMT -5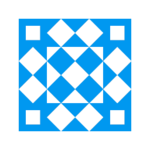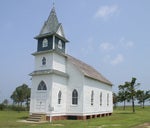 People in the flesh cannot correctly apply the law of Moses, they will always develop an ungodly behavior.

"Woe to you, scribes and Pharisees, hypocrites!



For you pay tithe of mint and anise and cummin, and have neglected the weightier matters of the law:



justice and mercy and faith.

These you ought to have done, without leaving the others undone." - Matthew 23:23

Because the only way to apply the law is through love.

"For all the law is fulfilled in one word, even in this:



"You shall love your neighbor as yourself." - Galatians 5:14


"Love does no harm to a neighbor; therefore love is the fulfillment of the law." - Romans 13:10

The same thing with the Ten Commandments, people in the flesh cannot walk in them.

"For the good that I will to do, I do not do; but the evil I will not to do, that I practice." - Romans 7:19

"If, then, I do what I will not to do, I agree with the law that it is good." - Romans 7:16

"Now if I do what I will not to do, it is no longer I who do it, but sin that dwells in me." - Romans 7:20


"Jesus answered them,



"Most assuredly, I say to you, whoever commits sin is a slave of sin...



...

Therefore if the Son makes you free, you shall be free indeed." - John 8:34&36

Obviously, Jesus did not come to die for us so we could keep on sinning.

"He who sins is of the devil, for the devil has sinned from the beginning.



For this purpose the Son of God was manifested, that He might destroy the works of the devil." - 1 John 3:8


"Abide in Me, and I in you.



As the branch cannot bear fruit of itself, unless it abides in the vine, neither can you, unless you abide in Me." - John 15:4


"Whoever abides in Him does not sin.



Whoever sins has neither seen Him nor known Him." - 1 John 3:6


"But the hour is coming, and now is, when the true worshipers will worship



the Father in spirit and truth; for the Father is seeking such to worship Him." - John 4:23

Yes, now in Christ we are free to worship God - The Father in spirit and truth.

"...you are not in the flesh but in the Spirit, if indeed the Spirit of God dwells in you.



Now if anyone does not have the Spirit of Christ, he is not His." - Romans 8:9


"Therefore do not let sin reign in your mortal body, that you should obey it in its lusts." - Romans 6:12


"For you, brethren, have been called to liberty; only do not use



liberty as an opportunity for the flesh, but through love serve one another." - Galatians 5:13

Blessings!
I am speaking of all those people who lived from the time of Moses till the cross. God clearly didn't give the law to the children of Israel just to show they can't keep it. He really expected obedience.