Post by Deleted on Jun 20, 2019 14:26:54 GMT -5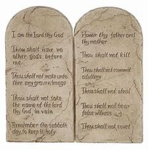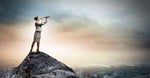 Rather since society is pernicious (death dealing), and subject to the prince of the power of the air, (= the father of lies),
ALL the writings of the world are not to be trusted, from the so-called and unacceptable "classics" meant to distract from Christ (to bring attention instead to the world),
to the daily news, the politics for not just the last few years, but for over 100 years ('classic' deception, on purpose, for gain or for advantage)...
most
notably , and the worst deception, is by pharmacy, as written in Scripture and as verified the last 117 years, plus......
"all"?
for money ....... the root of evil.....
Not to derail the thread-topic, but realize that deception is warp and woof, part and parcel, fully throughout all society everywhere. People are born into it, taught to believe it, taught to trust it, taught to use it, as if it is okay...... thus people perish.
Friendship with the world is enmity with God. But we may use the things of this world as long as don't ab-use them or be enamored with them. Don't let them be idols in other words. Some wisdom might be that we must not put the Lord to the test....if we receive a miraculous healing then good, but if not we better seek medical attention. I hate hearing about people who let their children die without any medical treatment because they were "standing on faith". We do need to exercise wisdom. God can just as easily heal someone in hospital as out of it. The good Samaritan poured oil and wine into the wounds of that man who was beaten and left to die...that was a simple form of medical treatment and in a "Christian" society helping the sick and dying used to be considered a type of ministry. And even though money is filthy lucre, we still use it to buy what we need and give to anyone in need.....just don't let it be an idol. And should we have no money, the Lord's arm is not too short to provide.
Brother I know just what you mean about the classics, amen!.....I used to read a lot of classic novels but as I grew in the Lord started to see unGodliness in them. And just how in general how they focus on the world and life in this world, rather than on the things of the Lord, and the way of the Lord, which is not the world's ways...I see what you are saying, it is deception.