Post by frienduff on May 16, 2019 18:00:24 GMT -5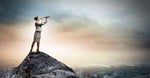 The world welcomes this kind of peace-making, but I'm not at all sure this is what Jesus had in mind when He said blessed are the peacemakers. He was talking about reconciling people to God, not reconciling believers and unbelievers. Luk 6:26 "Woe unto you, when all men shall speak well of you! for so did their fathers to the false prophets."
YOU RIGHT ITS NOT . ITS the trap , its the trap , just another way RIGHT INTO this well planned out mindset to get us all to come into COMMON UNITY for WORLD PEACE .
Change agents , THAT is RICK WARREN LANGUAGE . man this stuff is everywhere .
And worse folks are falling for it .
We don't RECONCILE with unbelievers and jus come together for unity or ANY GOAL . man they will get the rest of the evangelicals WITH THIS Religious TOLERANCE .
You all should see what got signed INTO that bill .
TO also teach RELIGOINS to GET along , to do works together to make change in their communites . TO WORK AS ONE . MAN ITS ALL A SNARE and a TRAP . THIS IS HOW folks FALL AWAY .
BY becoming UNEQUALLY YOKED . THE Devil KNOWS what he is doing and he knows how to do it . WE can only resist him THROUGH FAITH IN CHRIST ALONE .
change agents . What a laugh, if it were not so serious .
Change agents .
Bridge builders
common ground
breaking down barriers
breading down walls of separation .
Seeking common ground
Beating swords into plowshares .
And scores of other things TO BE ON GAURD FOR . THEY have infiltrated , EVERY religion , EVEN OURS MAN . Even secular man . THIS IS going to explode
and will end up COMING FULL FORCE against the true lambs . WE gonna be the outcasts cause we WONT conform to the lie .
Well armour up my dear friends . AND YOU ARE RIGHT SISTER . You smelled it REAL quick .