Post by frienduff on Feb 21, 2021 10:04:10 GMT -5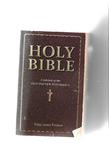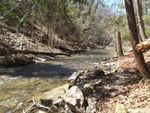 I do not want to flatter people.
I don't want to put down someone trying to reach the lost, but something doesn't feel right about this. It's hard to put my finger on it.
Me neither solid . But your right , something is not right about this . And test this . Examine this man . As we must examine all . You will soon see
him doing things that for sure and for certain are way off . The best way to also do this , go back and get refreshed in the gosples , in acts and etc .
Watch HOW JESUS witnessed to the lost , watch what he said . Watch how peter witnessed to the jews on the day of pentecost .
And other places . Watch how stephen witnessed . Paul witnessed . You will see they had a serious dire sense of urgency to GET those people To repent and come to CHRIST .
They always used the bible to POINT right to JESUS . Most have been taught a new way of evangelism . But it does not get to the heart of the matter . The DIRE NEED of a savoir
in order to be saved FROM our own wicked ways . Examine this man . examine who he aligns himself with . I did .
I examined some of the people who even teach at His ministry school . And how on earth , or why on earth do you need a school to teach folks how to do miracles and etc .
THAT Gift just comes FROM GOD . And you can bet they are making boo koo dollars . The last time i checked the gift and gifts of GOD could not be purchased with money .
So why pay folks to go to a school to learn how to prophesy , or how to do gifts of healing or etc . This too is all wrong . There are far too many red flags.
AND guess what . You have a few major unity folks teaching at this school . Teaching them this new kind of love evangelising .
DOES anyone ever wonder why TODD does not truly prolesytize . I mean HE even admits this .
TRY and remember who he is aligned with . DOES POPE francis SUPPORT PROLESYTIZING . NO HE DONT . NOW something is dead wrong . ITS ALL WRONG .