Post by frienduff on Jun 13, 2019 21:41:05 GMT -5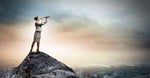 But their is this . Their is no man who has not sinned . Their is none who is righteous .
Now I do agree that folks take things like this to justify their own failures . WHICH is a HECK of a no no . We never want to JUSTIFY error or WHY we err either .
IF we err, we simply NEED TO REPENT . But folks justify the imperfectness of man to reason out a false hope of walking in darkness and yet feeling saved .
Major NO NO .
all have fallen short , IS TRUE . WELL , ALL CEPT JESUS of course . But you right butero . WHY did GOD change the convenant .
FOR FINDING FAULT WITH THEM . Behold the days come where I will write my laws on their hearts and minds .
A whole new walk that occurs , BY THE SPIRIT . ONLY we better heed and obey THE SPIRIT and learn sound doctrine well . For many teach total darkness and they teach it as though its light .
Let the lambs of narrow way be here for one another and exalt GOD above all , in all we do or say . HANDS UP and praise the LORD .

Yes...God did not record those things in the bible so that people can justify their sins. The fact that people are going to twist scripture and justify their sins does not mean we should hold back on certain truths in the bible though, because justifying sin isn't the only error in Christendom that needs addressing. Another error is a mindset that bible saints were somehow more special than us, that they floated on air and went around wearing halos....leading to a false impression that holiness is not for us mere ordinary folks. They need to learn that the bible saints were ordinary folks just like us and that holiness and righteousness is therefore likewise attainable for us. It's a truth worth knowing and sharing and if anyone wants to twist that, it's on them.
Act 14:15
And saying, Sirs, why do ye these things? We also are men of like passions with you, and preach unto you that ye should turn from these vanities unto the living God, which made heaven, and earth, and the sea, and all things that are therein
Jas 5:17
Elias was a man subject to like passions as we are, and he prayed earnestly that it might not rain: and it rained not on the earth by the space of three years and six months.
Our northern sister , IS DEARLY LOVED . Rejoice in the LORD sister . And in all that we do or say , let us HONOR HIM all the days of our life .