Post by frienduff on Feb 23, 2020 10:36:42 GMT -5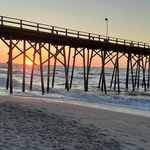 I think it was good for me because I was reading the Word and it made me examine myself.
Then Father corrected me. He pointed out sin to get rid of. He pointed out people to cut out. He pointed out people to be closer to.
Then, THEN I just knew. I could feel the Spirit just welling up. The love, the joy, the fruit. I had it and that confirmed that I was saved. My doubts went away and I had the joy of salvation.
I don't think I was lost before, but the thing is, you can only know if your life starts to look like Jesus. If the promises start to work out in your life. If you crucify the flesh, surrender, repent, and then all the blessings start to show up everywhere.
But it was good for me to fear and tremble.
That is just it my dear sister . The SPIRIT was having you to examine where you heart truly was and Teaching you the image of the TRUE JESUS .
See, many are learning the wrong image of JESUS and the way to be sure it is HE we truly follow , IS by the word . THE SPIRIT gives us what we need to understand the word .
The SPIRIT uses the true words of JESUS and yes even those apostels and pslams and other places , TO help us examine ourselves to see if we do walk in the faith .
For this is the working of the grace of GOD .
Remember in titus where it says the GRACE of GOD that BRINGS SALVATION has appeared . TEACHING US …………………………..teaching us what .
Teaching us to deny all ungdoliness and wordly lusts and to be living soberly , godly , righteously in this present world .
So any grace that teaches us contrary to that , YEAH ITS NOT FROM GOD which means IT IS NOT Grace .
Telling folks they can remain in sin and that we have no way out of it , that we can even return to willfull sin and be overcome in it , ITS A LIE .
And many men preach that kind of grace . they preach it and instead of sounding like paul who said let it not be named once
they just say things like we cant OUTSIN gods love and so forth . NOT what the grace of GOD came to do . For how can one walk in willfull sin and darkness and yet TRULY KNOW JESUS AS WELL .
We cant walk TWO PATHS and we cant serve TWO TABLES . WE must CHOOSE YE THIS DAY WHOM YE SHALL SERVE and KNOW that GOD is with us and is able to keep us from falling
KNOWING FULL WELL , we better OBEY HIS unctions and not the flesh . You are loved naominash . You are .
We sure do , all of us , need to feasting with great hope and love on our bibles daily and exhorting one another as well . hands up , hands up and praise the LORD .