Post by John on May 13, 2020 21:47:43 GMT -5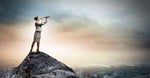 If that is what you think of me, then so be it, I will not lose sleep over it, and I am trusting the Lord.
And I care not to argue with you back and forth.
Giller....I'm not thinking anything about you.....I addressed my posts to you to try and clarify what I meant in answer to the questions you asked....you've got the wrong end of the stick brother.
Here is even my first post....it was not an attack....it was a caution about the speaker in the video you sent....but then a general word also cautioning and warning that we need to keep our eyes on Jesus rather than on the world per se:
________________________________________
As believers we really want to keep hold of heaven's perspective on things anyhow, and not give too much weight to conspiracy theories or it could lead us astray. It is the Lord who sends judgments and it is the Lord who raises and lowers kings and kingdoms, that's what He tells us in His word.....we need to give HIM His due glory and fear and not look to the world for answers or be leaning on our own understanding but acknowledge God and He will make our paths straight. As we keep our eyes on the Lord and follow Him, He will lead us and navigate us through whatever is going on in the world and that includes not receiving the mark of the beast. And actually I dont' believe it really matters what is going on in the world, I think we all can agree that it changes absolutely nothing about God's word, our obedience to Him, and His mandate for the church.
Isa 8:11-13
This is what the LORD says to me with his strong hand upon me, warning me not to follow the way of this people:
"Do not call conspiracy everything this people calls a conspiracy; do not fear what they fear, and do not dread it.
The LORD Almighty is the one you are to regard as holy, he is the one you are to fear, he is the one you are to dread.
________________________________________________________________________________
Now here is your post agreeing with my point...so how can this all be an attack when you are in agreement:
Your words: "Watchful, if we keep our eyes on the Lord completely, he will reveal both what is of him, and the hidden works of darkness, it is just the way it goes."
Thought we were on the same page, at least in principle.
Anyhow I was finished with this thread...it was a mistake to come back to answer your questions and clarify. I'm done now.
I went back to examine that passage from Isaiah 8:11-13...
For the LORD spake thus to me with a strong hand, and instructed me that I should not walk in the way of this people, saying, Say ye not, A confederacy, to all them to whom this people shall say, A confederacy; neither fear ye their fear, nor be afraid. Sanctify the LORD of hosts himself; and let him be your fear, and let him be your dread.
I do not think this as saying not to seek to know of conspiracies. I take this to be saying that he is not to become part of an alliance with the people that they are making out of fear. I take this to indicate that the people are joining themselves together to fend off a common enemy, and God is telling Isaiah not to join with them, but to fear the Lord.
The way I look at this, I want to know what is taking place, including all that is happening with an economic system where you pay for things by having something in your right hand or forehead. The Lord warned us about this system that would come, and it makes no sense to warn us, and then tell us to put our head in the sand and not look out for it. It does matter. It matters if they have plans to put computer chips in people, or nanobots. People need to be aware of the similarity between those things and what is spoken of in Revelation, so they will not take a chance and allow it to be done to them. To me, this is just using common sense.
If you personally feel like you should not do that, maybe God is speaking this to you personally? Perhaps he wants you to ignore all that is happening around you, and just focus on prayer and seeking Him. I feel no such unction, but if you do, follow it. You should always obey God.